Skin and Bone (Cragg & Fidelis Mystery 4)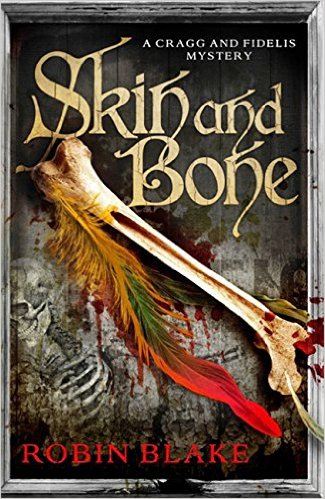 1743, and the tanners of Preston are a pariah community, plying their unwholesome trade beside a stretch of riverside marsh where many Prestonians by ancient right graze their livestock. When the body of a newborn child is found in one of their tanning pits, Cragg's enquiry falls foul of a cabal of merchants, dead set on modernising the town's economy and regarding the despised tanners - and Cragg's apparent championship of them - as obstacles to their plan. The murder of a baby is just the evidence they need to get rid of the tanners once and for all.
But the inquest into the baby's death is disrupted when the inn in which it is being held mysteriously burns down. Then Cragg himself faces a charge of lewdness, jeopardising his whole future as a coroner. But the fates have not finished playing with him just yet. The sudden and suspicious death of a very prominent person may just, with the help of Fidelis's sharp forensic skills, bring about Cragg's redemption...