The Scrivener (Cragg & Fidelis Mystery 3)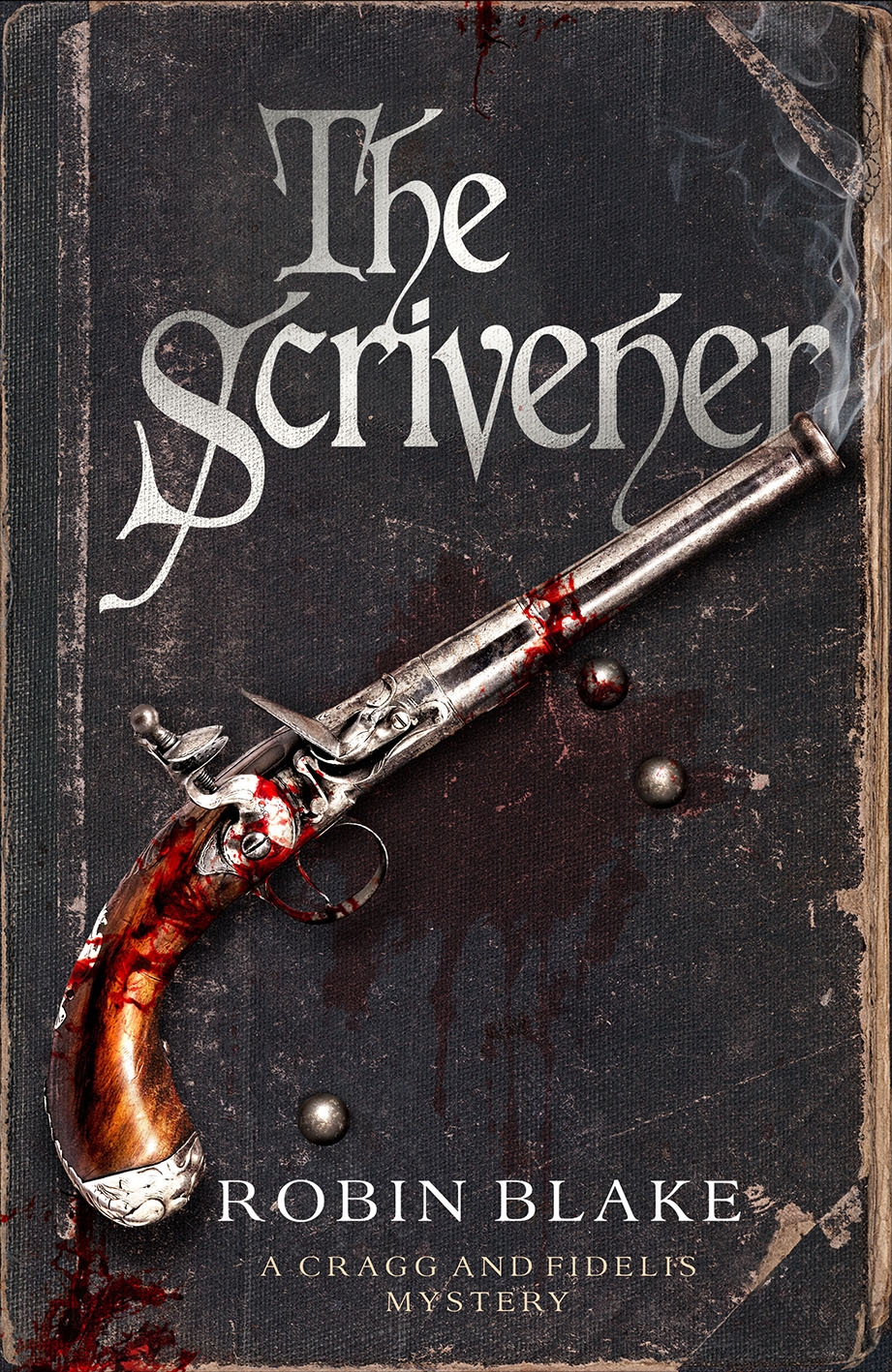 The year is 1742, and the people of Preston are looking forward to their ancient once-every-twenty-years festival of merriment and excess, the Preston Guild. But the prospect darkens as the town plunges into a financial crisis caused by the death of pawnbroker and would-be banker Philip Pimbo, apparently shot behind the locked door of his office. Is it suicide? Coroner Titus Cragg suspects so, but Dr Luke Fidelis disagrees. To untangle the truth Cragg must dig out the secrets of Pimbo's personal life, learn the grim facts of the African slave trade, search for a missing Civil War treasure and deal with the machinations of his old enemy Ephraim Grimshaw, now the town's mayor. Outwardly mild-mannered as ever, but passionate for justice, Cragg relies once again on the help and advice of his analytical friend Fidelis, his astute wife Elizabeth and the contents of a well-stocked library.
As in his previous Cragg and Fidelis stories, Robin Blake brings a vivid cast of characters to the page in this third historical mystery about the dramas that pulse below the surface of life in a provincial Georgian town.