Secrets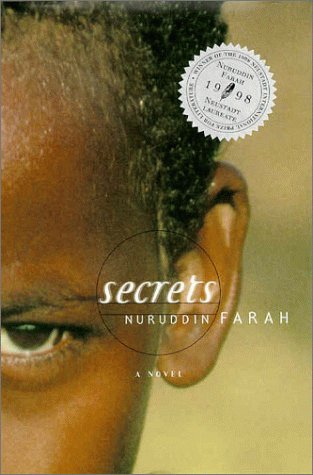 In his bewitching saga, SECRETS, Somalian novelist Nuruddin Farah conjures a strange and densely spirited world. Immediately, the reader is immersed in a jumble of folklore, allegories, visions and sorcery. This is Somalia in 1995, and the echoing gunfire of clan violence and civil war is creeping into the capital of Mogadishu. But even more portentous are Farah's characters, whose consciences are as troubled as their country...With SECRETS, Farah, who was awarded this year's Neustadt International Prize for Literature (the most prestigious literary award after the Nobel), continues to delve into the hearts and minds of a people remembered by the West only when terror bubbles to the surface. The fault lines of tragedy, however, run much deeper.
Time Out New York
Nuruddin Farah's hypnotic new novel, SECRETS is...a shape-shifter--murder mystery, family saga, magical-realist thriller...Suspense builds secret upon secret...SECRETS is rich with figurative language and parable.
New York Newsday
Spellbinding, luminous prose.
Baltimore Sun
Territories:
English: Arcade Publishing Arabic: Al-Kamel Verlag (Germany) Dutch: De Geus (Holland) Finnish: Otava (Finland) French: Serpent a Plumes (France) German: Suhrkamp Verlag Italian: Frassinelli (Italy) Portuguese: Difel Difusao Editorial (Portugal) Spanish: El Aleph