Richard III: A Ruler and his Reputation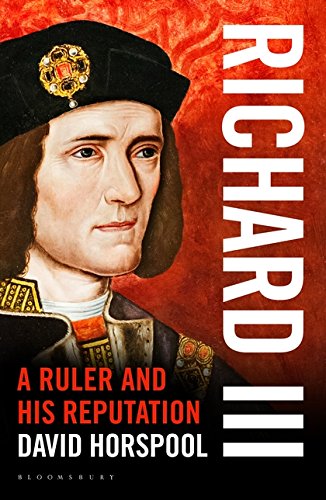 Famously depicted as Crookback Dick , and as Shakespeare s bunch-back d toad , the murderer of the Princes in the Tower and the warrior vanquished at the Battle of Bosworth Field, Richard III is one of England s most enigmatic monarchs. Now, with the discovery of Richard s bones under a car park in Leicester in 2012 and their reburial in early 2015, the obsession with this mysterious king has been further ignited.

Historian David Horspool tells the story of Richard, Duke of Gloucester s birth and upbringing and his part as a young man in the closing years of the Wars of the Roses; describes what really happened to the Princes in the Tower, and explains why this character has become one of the most compelling and divisive rulers in the history of the British Isles. In his final chapter, with a ringside seat to the pomp and circumstance of Richard s reburial in Leicester in 2015, Horspool explains why the public fascination with this flawed king has been so enduring.

Richard III: A Ruler and his Reputation is concerned to examine the legend as well as the man. Have we bought in to the myth of Richard III as the personification of evil, a view maintained by his Tudor successors and publicised by Raphael Holinshed and William Shakespeare? Or should we believe the Ricardian narrative of a much maligned monarch, warrior and statesman made popular by the Richard III Society and conceded in part by some historians and archaeologists? These questions and more are discussed in this fascinating insight into one of England s most elusive kings.
Publisher:
Bloomsbury Continuum
Territories: