Nourishment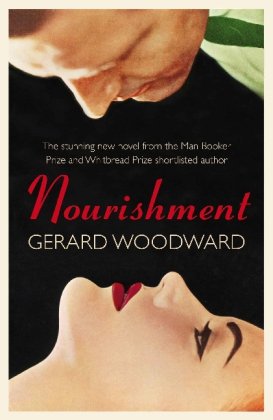 With her children evacuated and her husband at the front, Tory Pace is grudgingly sharing the family home with her irascible mother; working at the local gelatine factory – to help the war effort – and generally doing just about as well as could be expected in difficult times. Her quiet life is thrown into turmoil, however, when her prisoner-of-war husband, Donald, makes an outrageous demand for sexual gratification. He wants a dirty letter, by return of post! Horrified, at first, that Donald is being turned into some sort of monster by the Nazis, Tory's disgust gradually gives way to a sense of marital duty, and taking in the libraries, bookshops, public conveniences and barbers' shops of South-East London, she begins a quest to master the language of carnal desire: a quest that takes a sudden and unexpected turn into far more dangerous territory.
When Donald returns home, damaged and deranged, at the end of the war, Tory has a few things to explain. But Donald has his own secret plans for their future, and the ensuing tangle of lies, misplaced loyalties and uneasy alliances has repercussions that extend deep into the austerity years that followed the Second World War.
Beginning with an act of unintentional cannibalism, and flirting with a scheme to end world hunger by the use of protein pills, Nourishment ranges widely across the Continent and yet always returns home: to family, to people, to relationships. Woodward offers a prescient examination of the ways in which we both nurture and consume each other in the face of adversity.