My Father was a Man on Land and a Whale in the Water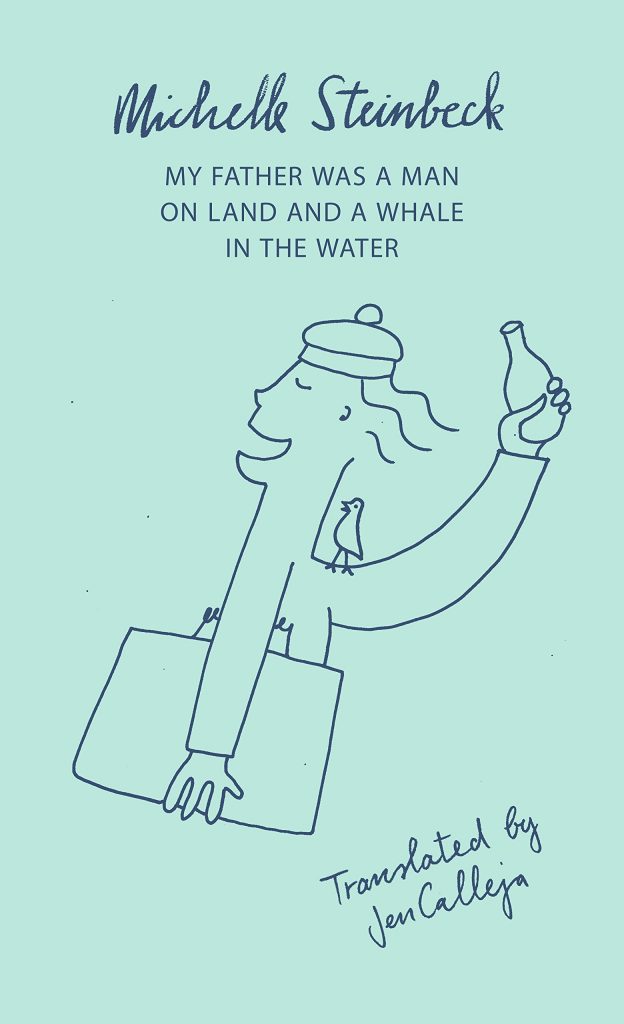 Translated into English by Jen Calleja.
A child attacks Loribeth with an iron while she is sleeping. In retaliation Loribeth throws the iron onto the child from an upstairs window, packs the damaged body into a suitcase and sets off on her travels.
Thus starts Steinbeck's unusual, poetic novella about a young woman's transition from childhood to adulthood. Loribeth and her suitcase begin an odyssey through nightmarish locations in search of her absent father. What ensues is a Freudian adult fairytale in this exciting debut by young Swiss author Michelle Steinbeck.
"If this is the next generation, then God help us!" Elke Heidenreich, SRF
"It's like a pilled up journey to hell through scenes taken straight out of paintings by Hieronymus Bosch." Anne-Sophie Scholl, Berner Zeitung
"Michelle Steinbeck's novel is a surreal and giddying tour through an off-kilter world. Verging from comic to nightmarish and back again, often within sentences, it's absurd, brilliant, and completely unique – a coming-of-age fairytale unlike any you've read before." Sophie Mackintosh Author of The Water Cure
"Vividly creepy and fun, Michelle Steinbeck is the lovechild of Robert Wasler and a witch. Fans of Leonora Carrington, Vera Chytilova's Daisies and the darkest corners of Hans Christian Andersen will delight in this book." Camilla Grudova Author of The Doll's Alphabet
Publisher:
Territories:
Switzerland: Lenos Verlag, UK: Darf.
Other Michelle Steinbeck Titles