Matters Of Life And Death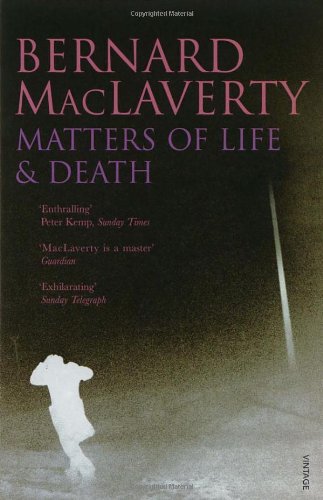 A new book of stories from Bernard MacLaverty is a cause for celebration, but "Matters of Life and Death" is more than that, as it is - without question - the finest collection yet from a contemporary master of the form. Beginning with the sudden, nauseating terror of a family caught up in an explosion of shocking sectarian violence and ending with the white-out of an Iowa blizzard and a different kind of fear: the fear of displacement, erasure, of losing your way - and yourself - very far from home, "Matters of Life and Death" is a book about bonds and connections, made and broken, secret and known. In the extraordinary long story, "Up the Coast", a landscape painter discovers a place that makes her feel whole, finally, only to have that communion cruelly shattered by an arbitrary act of aggression - an act that will resonate through her work and her life from that moment on. Vivid, beautifully controlled and written with effortless skill and empathy, these stories are object lessons in the art of short fiction: the author's perfect eye and ear attending to every detail, every nuance of idiom and character, to remake the world for us, here on the page.
Territories:
English: Jonathan Cape English: W.W. Norton & Co. Inc.