John Aubrey: My Own Life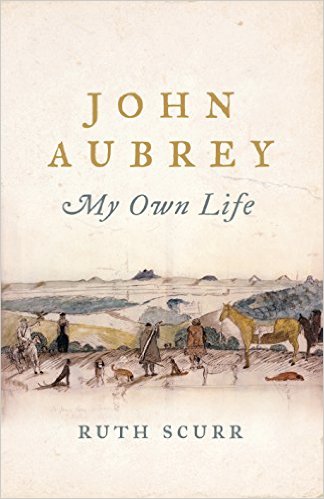 John Aubrey loved England. From an early age, he saw his England slipping away and, against extraordinary odds, committed himself to preserving for posterity what remained of it – in books, monuments and life stories. His Brief Lives would redefine the art of biography yet he published only one rushed, botched book in his lifetime and died fearing his name and achievements would be forgotten.
Ruth Scurr's biography is an act of scholarly imagination: a diary drawn from John Aubrey's own words, displaying his unique voice, dry wit, the irreverence and drama of a literary pioneer. Aubrey saw himself modestly as a collector of a vanishing past, a 'scurvy antiquary'. But he was also one of the pioneers of modern writing, a journalist before the age of journalism, who witnessed the Civil War and the Great Fire of London in the company of some of the influential men and women, high and low, whose lives he would make his legacy.
John Aubrey's own life was a poignant personal and financial struggle to record the doings of great men and the relics of antiquity, the habits of Christopher Wren, Isaac Newton and Thomas Hobbes, the stones of Stonehenge and the stained glass of forgotten churches. In this genre-defying account, rich with the London taverns and elegiac landscapes of an England he helped to preserve, Ruth Scurr has resurrected John Aubrey as a potent spirit for our own time.