Here Are the Young Men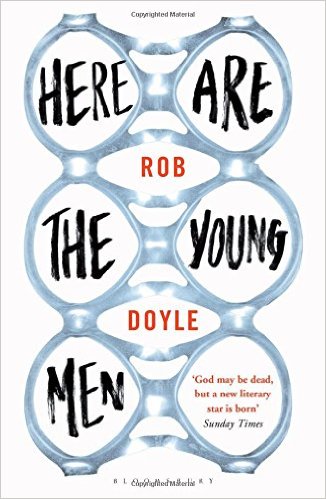 Meet Matthew, Rez, Cocker and Kearney. Facing the void of their post-school lives, the boys spend their first summer of freedom in a savage apprenticeship on the streets of Dublin. Roaming aimlessly through the city, fuelled by drugs and dark fantasies, the teenagers spiral into self-destruction, fleeing a reality they despise.
HERE ARE THE YOUNG MEN portrays a chilling spiritual fallout, harbinger of the collapse of a national illusion. Visceral and blackly funny, this debut novel marks the arrival of a powerful literary talent who releases an unnerving anarchic energy to devastating effect.
It was chosen as a book of the year by the Irish Times, Independent, Sunday Times, and Sunday Business Post, and shortlisted in the Best Newcomer category for the Bord Gáis Irish Book Awards.
'For sheer bravery and for style, for its integrity of vision and for its uncompromising tone' – Colm Toibin picks HERE ARE THE YOUNG MEN for his 'Book of the Year' in the Irish Times
'Unblinking depiction of male desperation' – Books of the Year, Independent
'A compelling read' – Tara Flynn, Books of the Year, Irish Times
'A fine debut. It shines a light into a relatively unexplored region: the psyches of youth adrift in a world where old verities no longer exist … A rollicking good read. God may be dead, but a new literary star is born' – Sunday Times
'A powerful, passionate and electrifying novel. Many writers try to recreate the traumas and anxieties of teenage years in fiction but very few manage it with as much conviction as Rob Doyle. The language is unflinching, the story uncompromising….  easily the most honest account of young Irish people for many years' – John Boyne, author of The Boy in the Striped Pyjamas
'A dark and intoxicating debut' – Irish Independent
'A lament for the blank generation, the literary equivalent of the song from which it takes its name, Joy Division's Decades . a powerful debut, maybe the first novel since Kevin Power's Bad Day in Blackrock to interrogate the dark side of the young Irish male's psyche' – Irish Times
'A portrait of a jilted generation … a brilliant Dublin novel and an exercise in honesty' – Irish Sunday Times