Health and Wealth: Studies in History and Policy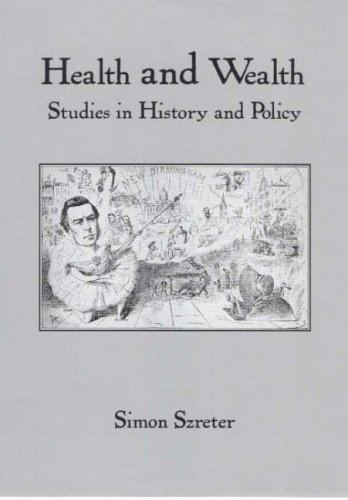 Today's complex policy problems cannot be understood by the social, medical, and policy sciences, alone. History is also required to interpret the present and to inform attempts to mold the future. The essays in this volume seek to bring an historical perspective to bear on today's national and international policy concerns and to present original historical research that challenges conventional assumptions and viewpoints.
The essays in part I of Health and Wealth offer an historian's reappraisal of several of the most influential ideas dealing with the relationships between health and economic development in the post-war international policy sciences, such as demographic transition theory, the McKeown thesis, and the population health approach.
Part II presents a distinctive interpretation of the course and causes of mortality change in Britain during the "long century" of industrialization, c.1780-1914. British history shows that rapid economic growth is a highly disruptive process, unleashing potentially deadly challenges. The key to life and death in Britain lay less in medical science or rising living standards than in the changing electoral politics of the nation's industrial cities. Class relations, political economy, ideology, religion, and the public health movement were all significant elements in this story. A late-Victorian flowering of vigorous municipal government was the precursor to central state activism in the twentieth century.
Part III reflects on history to make direct contributions to contentious current policy issues. The persistence of social and health inequalities today in developed nations and debates over the new concept of social capital are addressed, along with the economic and health problems of today's less developed countries. The lessons of history are awkward and heterodox, indicating the importance of establishing state-sanctioned institutions to ensure social security, legal identity, and civic freedoms in advance of measures to stimulate and open these countries' economies to global trade.