Comic Classics: Treasure Island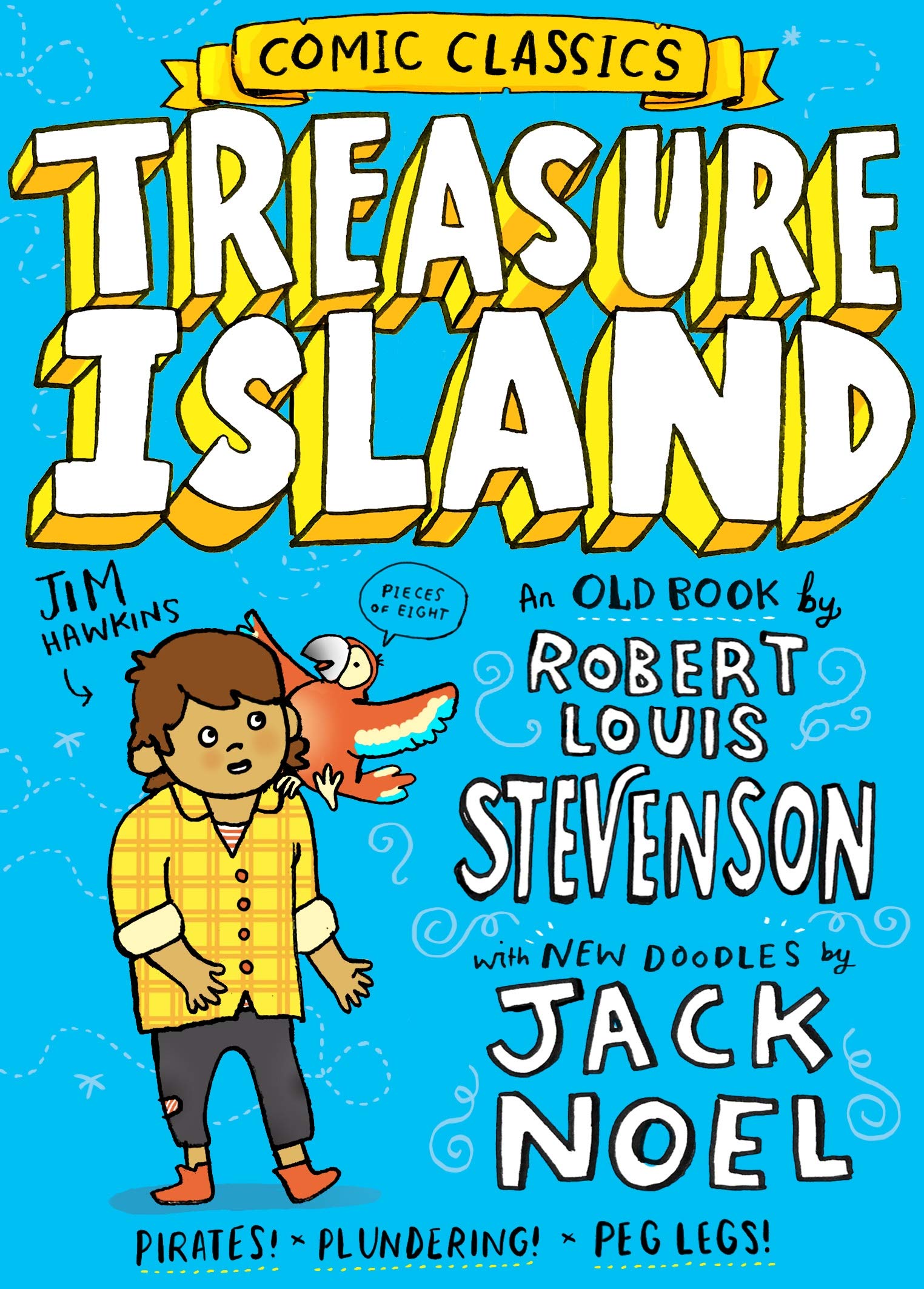 OLD books get NEW doodles - it's the classics as you've never seen them before!
A hilarious new series that brings the classics to life with illustrations by Jack Noel. 
Get your HOOKS into the one and only original pirate adventure!

Jim Hawkins spends his life helping out at his mum's boring old inn by the sea, wishing he could sail away and have adventures. But when an old sea captain turns up with a secret, it's the start of a bigger adventure than Jim could ever have imagined – soon he's on a ship on the trail of buried treasure, accompanied by a suspicious sailor named Long John Silver . . . Will Jim escape the pirates? Or will he walk the plank?

Climb aboard with Jim, a chatty parrot and a bunch of crazy pirates for a hilarious adventure across the seven seas.