Chitty Chitty Bang Bang Flies Again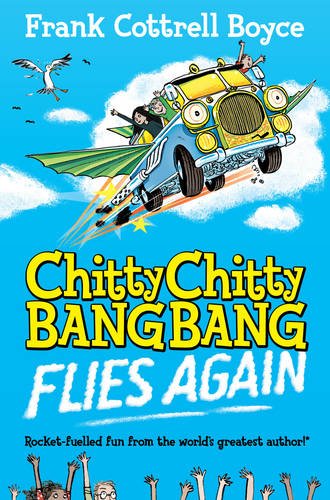 Buckle your seat belts and hang on for the ride of your life in this sequel to Ian Fleming's classic tale.
When the Tooting family finds an old engine and fits it to their camper van, they have no idea that the engine used to belong to an extraordinary flying car . . . or that it wants to be on the move again! No matter how hard the Tootings pull on the steering wheel or stomp on the brakes, Chitty takes control, hurtling the family from country to country in search of her long-lost bodywork. But are they safe from a sinister baddie on their trail?
Territories:
English: Macmillan (British Commonwealth Excluding Canada), English: Candlewick ( USA), English Audio Unabridged: Ian Fleming (World), Chinese: Shanghai99 (World), Taiwanese: Comm Taiwan (World), French: Gallimard (World), Dutch: Gottmer (World), Korean: Open Books (World)