Berlin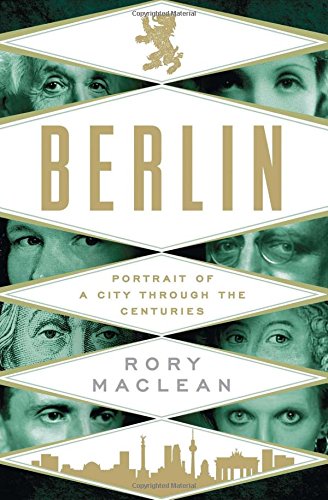 BERLIN is a city of fragments and ghosts, a laboratory of ideas, the fount of both the brightest and darkest designs of history's most bloody century. The once arrogant capital of Europe was devastated by Allied bombs, divided by a Wall, then reunited and reborn as one of the creative centres of the world. Today it resonates with the echo of lives lived, dreams realized and evils executed. No other city has repeatedly been so powerful, and fallen so low; few other cities have been so shaped and defined by individual imaginations.
Rory MacLean assembles a dazzlingly eclectic cast of Berliners over five centuries, from the wild medieval balladeer to the ambitious prostitute who refashioned herself as a royal princess, from the Scottish mercenary who fought for the Prussian Army to the fearful Communist Party functionary who helped to build the Wall. Alongside them we encounter Marlene Dietrich flaunting her sexuality in The Blue Angel, Goebbels concocting Nazi iconography, Hitler fantasising about the mega-city Germania and David Bowie recording 'Heroes'.
Through these vivid portraits, Rory MacLean masterfully evokes the seen and the unseen, in a richly varied, unexpected tour of Berlin's history. The result is a unique biography of one of the world's most volatile and creative cities.
'Berlin is the most extraordinary work of history I've ever read. To call it history is, in fact, reductive. There's some historical analysis, quite a lot of fiction, some philosophizing, lashings of wit and a fair dose of invective. It's a work of  imagination, reflection, reverence, perplexity and criticism that reveals as much about the author's precocious mind as it does about the city he adores. The book's most profound feature, however, is its stunningly beautiful writing — phrases of transcendent rhythm force the reader to reverse and read again' -  Washington Post
'this grandly ambitious work has a noble intention: to re-create through art and imagination the whole historic presence of a great capital, from its beginnings to its present day...Maclean's book is a wonderful achievement, not justly to be summarised in the few hundred words of a review. but hauntingly representing, as in a tangled dream, 600 years of history' - The Sunday Telegraph