An Agent Of Deceit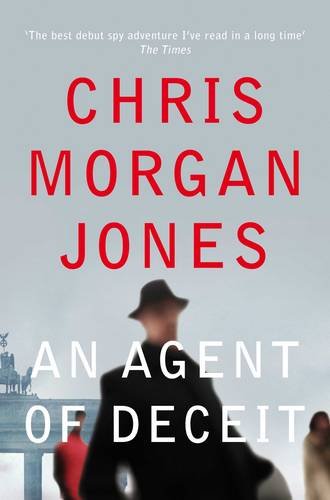 Part detective, part spy, Ben Webster works for a private intelligence company based in London. Hired by a disreputable Greek billionaire to investigate the finances of Konstantin Malin, a powerful bureaucrat who is said to control much of Russia's oil industry and to plunder it for his own obscure ends, he finds himself inexorably drawn into a world where the stakes rise higher than he's ever encountered before.
Webster uncovers a vast money-laundering conspiracy managed by a compromised Anglo-Dutch lawyer called Richard Lock, a man who has sold his identity to protect Malin and perhaps the only man who may hold the key to destroying him.
Driven by a desperate attempt to resolve his own sense of guilt about the death of a fellow journalist when he worked in Russia in the '90s, Webster resolves to continue his investigations. It's his one opportunity to make amends. But as he closes in on Lock, the deadly might of Malin's organization puts Webster's sources, his friends and eventually his family at risk and his moral certainties drop away: by pursuing Lock is he really seeking to save him, or to satisfy his own need for absolution and revenge?
Set in the heady world of the super rich in post Soviet Russia, a world of powerful men, beautiful women and opulence beyond one's wildest imaginings AN AGENT OF DECEIT reveals the deadly corruption at its core and introduces a thoroughly new kind of hero. This isn't just another assignment for Ben Webster, but a challenge to everything he holds dear.
Territories:
<div>UK: Mantle/Macmillan</div> <div>US: Penguin/Anne Godoff</div> <div>Brazil: Companhia des Lettres</div> <div>Germany: Heyne</div> <div>Holland: Mouria</div> <div>Israel: Modan</div> <div>Italy: Mondadori</div>