A Winter on the Nile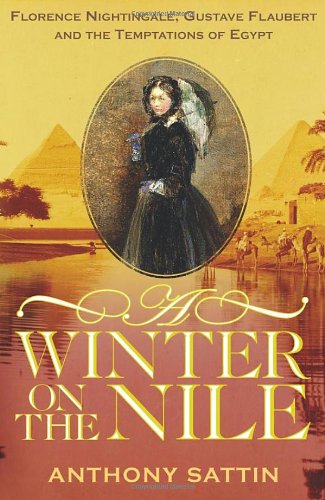 In the winter of 1849, Florence Nightingale was an unknown 29-year-old - beautiful, well-born and deeply unhappy. After clashing with her parents over her refusal to marry, she had been offered a lifeline by family friends who suggested a trip to Egypt, a country which she had always longed to visit.
This book follows her journey along the Nile: a romantic adventure, but also a deeply spiritual one. It was during the trip that she found emotional recovery, the inspiration to resist parental pressure and the resolve to pursue her dream of a career in nursing.
By an extraordinary coincidence, taking the same boat from Alexandria was an unpublished French writer, Gustave Flaubert. Like Nightingale, he was at the crossroads in his life that was to lead to future acclaim and literary triumph. As it did for her, Egypt for him represented escape and freedom as well as inspiration. But as a wealthy young man travelling with male friends, he had access to an altogether different Egypt: where Nightingale sought out temples and dispensaries, Flaubert visited brothels and harems.
Both of them were entranced, moved and liberated by the wonders of the Nile. As privileged early travellers, they saw an ancient landscape unchanged for centuries, and visited monuments still familiar to tourists today. And both wrote magnificently about the sights they saw.
This is a book about a key moment in the life of Florence Nightingale, a tantalising portrait of a young woman on the brink of international fame. But it also wonderfully counterpoints her journey with that of a future French literary genius, and it provides fascinating insight into the early days of travel to one of the greatest tourist destinations on the planet.