A Shock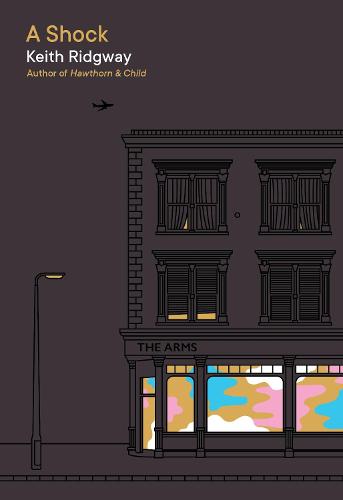 In A SHOCK, a clutch of more or less loosely connected characters appear, disappear and reappear. They are all of them on the fringes of London life, often clinging on – to sanity or solvency or a story – by their fingertips.
Keith Ridgway, author of the acclaimed HAWTHORN & CHILD, writes about people whose understanding of their own situation is only ever partial and fuzzy, who are consumed by emotions and anxieties and narratives, or the lack thereof, that they cannot master. He focuses on peripheral figures who mean well and to whom things happen, and happen confusingly, and his fictional strategies reflect this focus. In a deftly conjured high-wire act, Ridgway achieves the fine balance between the imperatives of drama and fidelity to his characters. The result is pin-sharp and often breathtaking.
'Keith Ridgway's gifts as a writer are many: his complex, vivid characters, his ability to create a humane and tender cityscape in an unfeeling metropolis, and to dig into our fallibilities and desires with such humour and compassion.' - Sinéad Gleeson
'A Shock inhabits the secret life of a city, its hidden energies. It dramatizes how patterns form and then disperse, how stories are made and relationships created . . . remarkable' - Colm Tóibín
'Ridgway's sentences effortlessly encompass the humdrum and the metaphysical alike; the ordinariness feels fresh, while the oddity rings true. (…) In this playful yet deeply sincere novel, Ridgway squeezes into the gaps of realism and makes something beautifully new.' – The Guardian
'Keith Ridgway is one of Ireland's best writers, from a country with no shortage of them. His writing is sensitive and original. (…) Ridgway's trick — no, his skill — is that the stories combine down-to-earth realism with an incremental sense of strangeness. He seduces you, then smacks you over the head, abandoning you miles from where you thought you'd be.' - The Times
'Our synapses are firing at all times, trying to make sense of where we are, who knows whom, what may happen to certain characters once they leave the stage. Throughout, Ridgway asks the reader to question the very human impulse to put shape on something as shape-shifting as life' – Irish Times
'Often hilarious, sometimes scary, always fearlessly assured. Each chapter is an intimate snapshot, a peek through the window into the life of one of the loosely linked characters living in one area of London . . . these characters vibrate at a frequency that we can all hear, feel, taste and see . . . Ridgway provides a crystal clear shot of grief, loss and loneliness' - Irish Independent
Territories:
France: Libella; Italy: Sur; Turkey: Ithaki; US: New Directions.