A Mile Down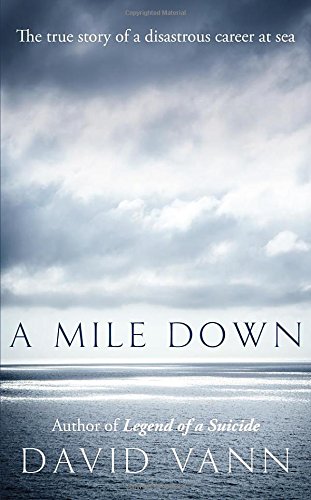 In this inspirational memoir, internationally bestselling author David Vann tells the true story of building his own sailing ship and of the disastrous voyage that ensues.
As a thirty-year-old tourist in Turkey, David Vann stumbles across the steel frame of a ninety-foot sailboat and decides to fulfill a long-buried dream: he will rebuild the boat. From friends, family, and credit cards, he borrows $150,000 to construct the ship and achieve his ambition.
However, when the Turkish builders take shameless advantage of him, eventually charging him over $500,000, Vann finds himself on the edge of financial ruin and decides to start a chartering business. Battling with construction nightmares, spiraling debts and freak storms, Vann begins to wonder if he is merely repeating his father's failures at sea, and a career that led to tragedy.
At once a page-turning memoir of adventure on the open ocean and a tale of one man's attempt to overcome fate and realise his dream, A Mile Down is an unforgettable story of struggle and redemption by a writer of rare power.