Where They Were Missed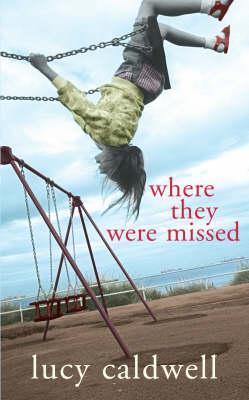 It is Belfast in the 1980s and Daisy and Saoirse are living through the hottest summer ever. The yard is too hot, their mother keeps flying off the handle and their father doesn't come home until late. Things aren't improved by the neighbourhood children who call them names and leave nasty things on their doorstep. Police sirens whine through the streets at night and Daisy asks why they can't have a mural painted on their house like the other houses down the road. As the two girls dream of ice creams from Antonini's and the characters from their bedtime stories, it's clear that their parents are struggling with each other and the political violence outside that is forcing them ever closer together and yet is also smashing them apart.
Then one day a tragedy occurs and life changes for good. Ten years later Saoirse is in Gweebarra Bay in Southern Ireland, living with her aunt and uncle, far from the sadness of her childhood in Belfast. She has managed to hook a good-looking local lad and is preparing for the school dance. But there is still an aching absence in her life and soon she will discover that her extended family is holding the secret to what really happened when she left her childhood home.
Where They Were Missed is a moving meditation on the beauty and sadness of northern Ireland as political violence bleeds into everyday life but above all it is the story of an ordinary family, about children and marriage and how loss can help us grow up, but also can undo us.
Territories:
English: Viking (UK) German: Parthas Verlag Slovene: Ucila International