Vogue on Cristobal Balenciaga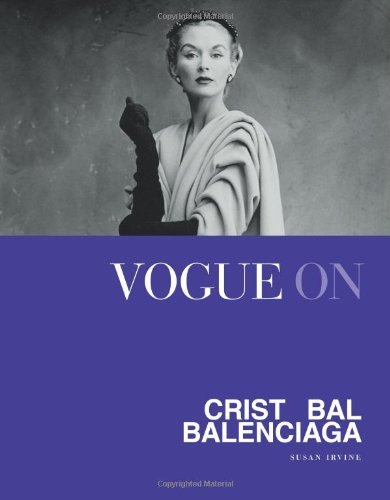 Balenciaga was 'the master of us all' according to Christian Dior and from the Thirties onwards, a profound influence on twentieth-century fashion. His innovative designs were famously easy to wear: in the Fifties he revolutionized women's silhouette, experimented with the semi-fitted shape, the sack dress, the cocoon and the 'babydoll'; in the Sixties came the bold fluid lines of some of his most visionary designs. Something of an enigma, he preferred to let his clothes speak for themselves and aided by iconic images from photographers such as Irving Penn and Cecil Beaton, Vogue on Cristobal Balenciaga records their eloquence.
Vogue on Designers is a new series of fashion books from British Vogue which tell the fascinating stories of iconic designers accompanied by world-class photographs and illustrations from the Vogue archive.