To The Beat of His Own Drum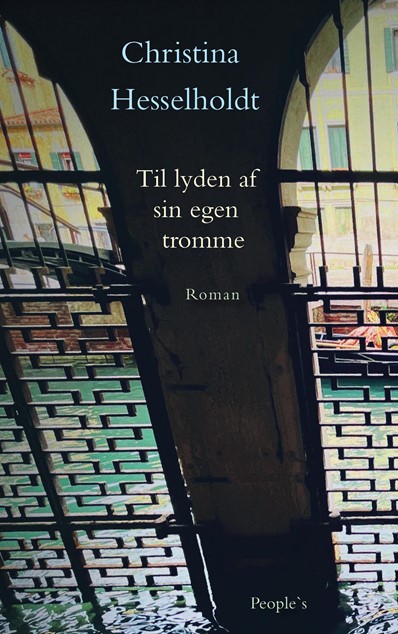 February 2022: Gustava, a lonely psychiatrist in her mid-50s, travels to Tromsø to take her own life. She is worn out by countless job changes and relocations. And harbors no hope for a world that is destroying itself.
But a sudden intervention causes her to abandon her venture. Instead of choosing death in Tromsø, she heads headlong for Venice with the intention to regain an appetite for life.
At home, Gustava's mentally unstable brother Mikael finds his sister's suicide note and sets out to find her. The journey takes him first to Tromsø and then to Venice. Gustava is named after Gustav von Aschenbach - the main character in Thomas Mann's novel Death in Venice. Mikael thinks that Gustava will die in Venice just like Aschenbach. Now a wild search begins.
The novel's backdrop is the horror year 2022, and the war in Ukraine, corona and climate crisis. But the backdrop is also literature, in particular Death in Venice.
'Christina Hesselholdt is the uncrowned queen of Danish prose (…) Her new novel has a psychological seriousness that her novels don't usually have, and fortunately she still doesn't care about how a story is traditionally composed. All the familiar qualities are still there, the fantastic, lively, joyfully attentive sentences, the humour that seems to ooze out of her characters, the absolutely masterful ability to write about those of us who are not young anymore but aren't completely decrepit either. Those of us who are not done with their lives. With Hesselholdt, these characters have a strong uneasiness in them, but also a gluttony, a desire for more, which paradoxically makes the reader happy and feeling uplifted.
One also recognizes – as safe and well-known characteristics of the authorship – Hesselholdt's indifference to any notion of how a story is normally composed. We recognize the polyphony, the fact that her protagonists and a narrator take turns to speak, and sometimes also react to each other, quarrel, fire'. – Information
'Precision procession. With the most touching, digressive suspense, Christina Hesselholdt tells the story of a suicidal psychiatrist with a hot-headed younger brother hot on her heels. (…) The writing itself is on a slightly oblique flight to heaven. Between concreteness and feeling.  If fiction was given the importance it deserves this novel would be breaking news on tv' - Weekendavisen
'Gustava goes to Tromsø to die and then to Venice to live. That, in short, is the story of Christina Hesselholdt's latest novel (…) It is a good idea to set these two characters in Venice: a recently converted suicidal woman and a rich, colourful, love-hungry man. Venice's murky alleys, luminous waterfront, rotting foundations, luxury of colour, and layers upon layers of literary descriptions and mythological references have everything to appeal to both the lust for life and the death drive, the lust for depravity and the lust for colour.(…) Hesselholdt, as usual, writes with complete virtuosity and embraces her fragile characters with witty tenderness.' – Politiken
Publisher:
People's Press
Territories:
France: Dalva; Germany: Hanser