Theft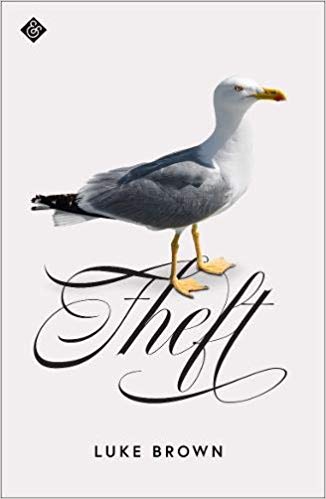 Paul's charmed life is over. He is about to be kicked out of his flat in gentrified east London and his sister has gone missing after an argument about what to do with the house where they grew up. Now that their mother is dead this is the last link they have to the ever-more-diminished town on the north-west coast where they grew up.
He meets Emily Nardini, a reclusive and uncompromising writer. Her books are narrated by outcasts, but she receives him in her home in the wealthiest part of west London. Paul discovers Emily is living with Andrew Lancaster, a famous intellectual who is significantly older than her. Andrew has lived a successful life, and Paul has not. But perhaps this situation should be reversed, thinks Paul, who forms an alliance with Andrew's daughter, Sophie, a journalist gaining attention for her hot takes on sex and revolution. Travelling up and down between the town he thought he had escaped and the city that threatens to chew him up, Paul longs to find where he belongs in a divided country.
Theft is an exhilarating howl of a novel. With heart, bite and humour, Luke Brown takes the reader beyond easy, partisan perspectives with this necessary and timely vision of a man and a country riven by envy and divisions.
'Theft is a witty, tender and insightful portrait of a city, and a life, at at time of crisis. It's engrossing and charming and made me laugh many, many times.' Nicole Flattery
'I love Luke Brown's intimate detailing of both the tiny fault lines, and vast chasms that divide us. This Britain is both utterly recognisable and freshly revealed and the writing assured, funny and always humane.' Catherine O'Flynn
'It's rare to read something as cuttingly funny which is also this wise and humane, even while the plot moves like the twist of a knife. What do we choose? What's already been chosen for us? In creating a protagonist and a scene so specific and forensically well-observed, Brown delivers a state of the nation / state of masculinity novel with the ebullience and momentum of a writer discovering his true and specific powers.' Luke Kennard
'I devoured this book in a day. Theft delves into the nature of belonging with such elegance and skill. It really made me laugh and is very tender.' Dolly Alderton
'It's a rare thrill to find a writer with Luke Brown's gift for nimbly navigating the maze of gentrification, Brexit, and the gig economy with dark, effervescent hilarity.  Theft is a funhouse mirror held up to the grim absurdity of our political moment, a quick-witted tale of generational crisis, and an incredibly poignant and funny take on what happens after bad turns to worse.' Alexandra Kleeman.
Territories:
And Other Stories: English (UK & US)