The Troublemakers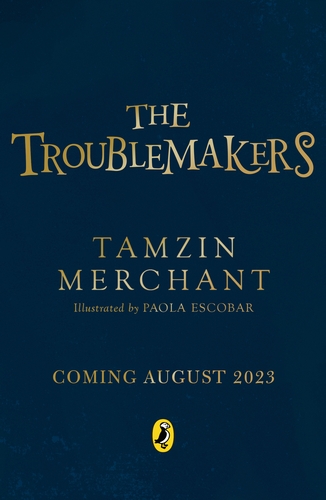 Return to the spellbinding magical world of the Hatmakers in this sweeping, epic and exciting new adventure on the high seas - perfect for fans of Nevermoor, A Pinch of Magic and Harry Potter.

Cordelia Hatmaker has finally united the Maker families and restored the kingdom's trust in Maker magic. But mysterious outbreaks of chaotic magic are beginning to happen across London... And then the unthinkable happens. Cordelia is accused of treason.

As the guards close in, she must flee London at once. With her father Prospero, and friends Sam and Goose, Cordelia sets sail on her family's ship, the Little Bear, for the adventure of a lifetime. They're determined to solve the mystery of a missing girl, and to clear Cordelia's name once and for all.

But soon they are in the dangerous territory of a band of legendary pirates: the Troublemakers, captained by a fierce and unstoppable pirate queen...

A breathtaking new adventure from bestselling author of The Hatmakers and The Mapmakers, Tamzin Merchant, featuring beautiful illustrations by Paola Escobar.