Tamzin Merchant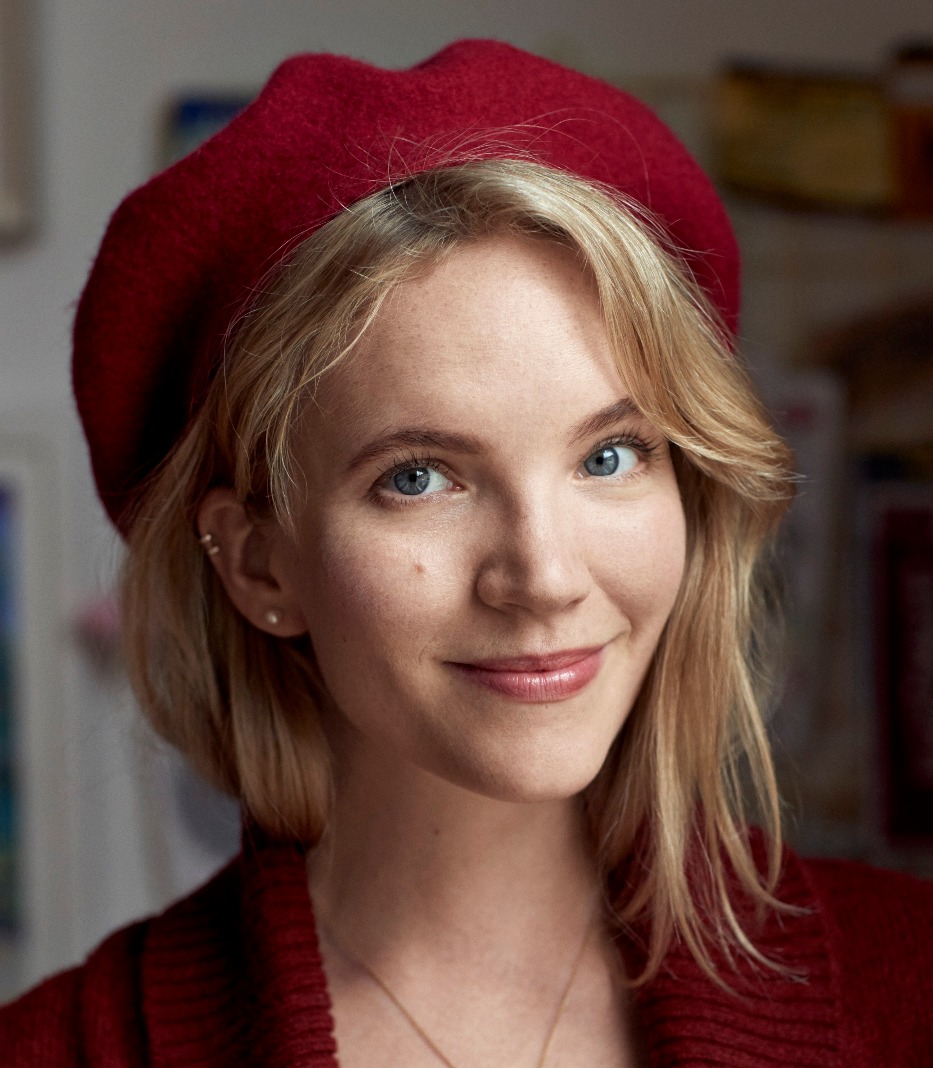 Tamzin grew up in Australia, South Africa and Dubai but was sent to boarding school in England at the age of 11, where she finally discovered the season of Winter. She spent a significant amount of time at boarding school hiding out in the library, where there were thousands of books waiting to be read, and also it was warm and dry and nobody could find her to make her play hockey.
Tamzin is an actor. She spends a lot of her time dressing up and pretending to be other people, often in very elegant or eccentric period costumes. She started out at the age of 17 in the 2005 film of Pride and Prejudice, playing Georgiana Darcy. Since then, her acting work has taken her around the world and on a journey through time. She has been a Tudor, a Victorian and a Jacobean. She survived the Blitz in 1940 and succumbed to pneumonia in Edwardian times. She's been an alien, a witch, a doomed Queen and a rebel medieval Scottish warrior. She has also written and directed several award-winning short films. Her next acting role will be as Imogen Spurnrose in Amazon's original series Carnival Row.
Tamzin has written stories since she could hold a pencil. At first, the stories were mostly about the adventures of her pet hamster, Hattie. Since then, she has branched out a bit. her debut children's book The Hatmakers will be published by Puffin in 2021.
Twitter: @tamzinmerchant
Instagram: @tamzinmerchant
Books in order of publication:
The Hatmakers (2021)
The Mapmakers (2022)
The Troublemakers (2024)