The Strangeworlds Travel Agency: The Edge of the Ocean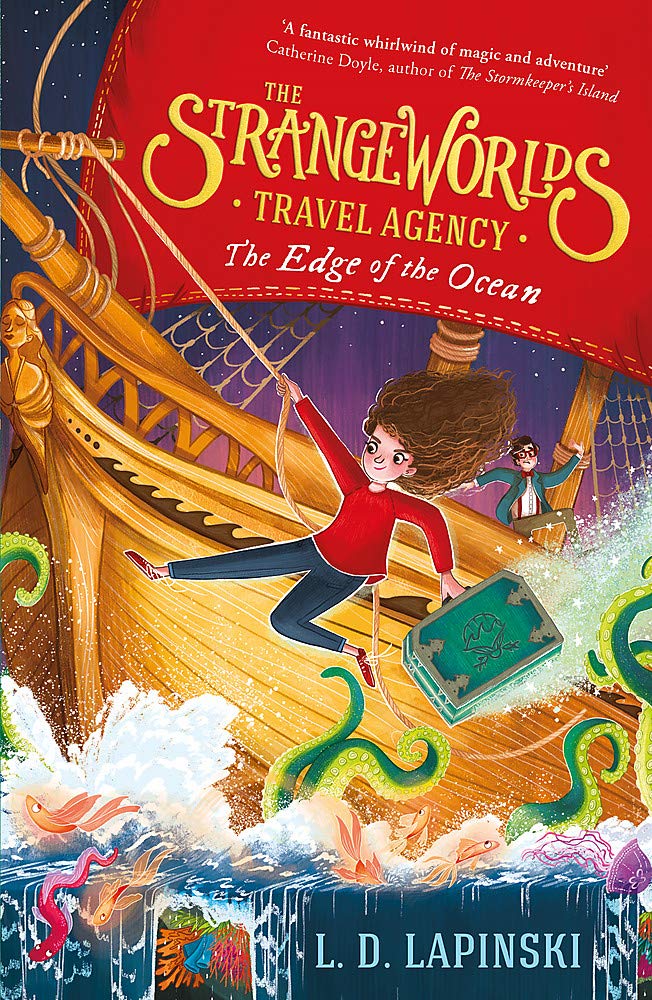 At the Strangeworlds Travel Agency, each suitcase transports you to a different world. All you have to do is step inside...

Flick is now a badge-wearing member of The Strangeworlds Travel Agency so when an urgent summons arrives at Strangeworlds from Pirate Queen Nyfe, she and Strangeworlds Society guardian Jonathan immediately pack their bags for an adventure to Queen Nyfe's world: The Break, a place of magic and piracy.

Nyfe's world is falling apart. The Break is used to having ships vanish without a trace, but there has been a sudden increase that can't be explained by giant squid or mer-people. The edge of their flat world is coming ever closer to them and they need to escape before it collapses entirely.

But how do you sail a ship through a suitcase? How do you fit a mer-queen the size of a whale into something small enough to carry in your hand? Will Flick and Jonathan be able to find a way to transport the inhabitants of the Break to another world before theirs disappears forever?

A magical adventure for 9+ readers that will take you to whole new worlds, perfect for fans of The Train to Impossible Places and The Polar Bear Explorers' Club.
Illustrated by Natalie Smillie.
Publisher:
Hachette Children's Books
Territories: