The Shot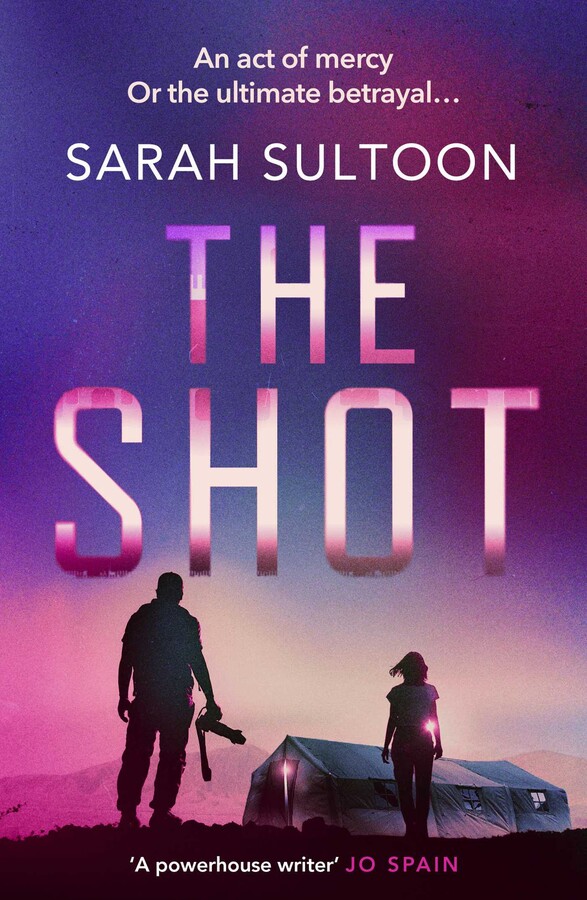 An aspiring TV journalist faces a shattering moral dilemma and the prospect of losing her career and her life, when she joins an impetuous photographer in the Middle East. A shocking, searingly authentic thriller by award-winning ex-CNN news executive Sarah Sultoon.
 
'A powerhouse writer' - Jo Spain

Samira is an up-and-coming TV journalist, working the nightshift at a major news channel and yearning for greater things. So when she's offered a trip to the Middle East, with Kris, the station's brilliant but impetuous star photographer, she leaps at the chance
 
In the field together, Sami and Kris feel invincible, shining a light into the darkest of corners  … except the newsroom, and the rest of the world, doesn't seem to care as much as they do. Until Kris takes the photograph. 
 
With a single image of young Sudanese mother, injured in a raid on her camp, Sami and the genocide in Darfur are catapulted into the limelight. But everything is not as it seems, and the shots taken by Kris reveal something deeper and much darker … something that puts not only their careers but their lives in mortal danger.
 
Sarah Sultoon brings all her experience as a CNN news executive to bear on this shocking, searingly authentic thriller, which asks immense questions about the world we live in. You'll never look at a news report in the same way again...