The Rising Tide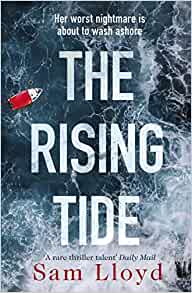 HOW DID IT COME TO THIS?

The news doesn't strike cleanly, like a guillotine's blade. Nothing so merciful. This news is a slovenly traveller, dragging its feet, gradually revealing its horrors. And it announces itself first with violence - the urgent hammering of fists on the front door.

Life can change in a heartbeat.

Lucy has everything she could wish for: a beautiful home high on the clifftops, a devoted husband and two beloved children.

Then one morning, time stops. Their family yacht is recovered, abandoned far out at sea. Lucy's husband is nowhere to be found and as the seconds tick by, she begins to wonder - what if he was the one who took the boat? And if so, where is he now?

As a once-in-a-generation storm frustrates the rescue operation, Lucy pieces together what happened onboard. And then she makes a fresh discovery. One that plunges her into a nightmare more shocking than any she could ever have imagined . . .


'Fiendishly clever' The Sunday Times
'Lloyd is terrific on atmosphere' The Metro