The Other Hand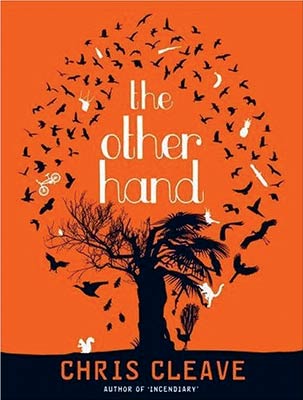 It is extremely funny, but the African beach scene is horrific.
The story starts there, but the book doesn't.
And it's what happens afterwards that is most important.
Once you have read it, you'll want to tell everyone about it. When you do, please don't tell them what happens either. The magic is in how it unfolds.
'A powerful piece of art... shocking, exciting and deeply affecting...[a] superb novel... Besides sharp, witty dialogue, an emotionally charged plot and the vivid characters' ethical struggles, THE OTHER HAND delivers a timely challenge to reinvigorate our notions of civilized decency.' Independent'Searingly eloquent.' Daily Mail
'It would be hard not to romp through it.' Financial Times
'An ambitious and fearless gallop from the jungles of Africa via a shocking encounter on a Nigerian beach to the media offices of London and domesticity in leafy suburbia...Cleave immerses the reader in the worlds of his characters with an unshakable confidence. ' Guardian
'Totally believable... the author has a knack of explaining human suffering... I look forward to his next offering.'
Daily Express
'Impresses as a feat of literary engineering... the plot exerts a fearsome grip.'
Telegraph
'You stay in thrall to the bittersweet end.' Scotland on Sunday
'By turns funny, sad and shocking' Sainsburys Magazine
'Warm, witty and beautifully written.' Sunday Tribune
'In a novel that tackles serious and uncomfortable subject matter, Cleave's writing makes one laugh and despair in equal measure.' Time Out
Territories:
British Commonwealth excluding Canada: Hodder US: Simon & Schuster