Chris Cleave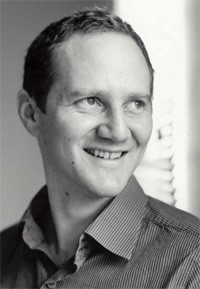 Cleave's debut novel, Incendiary, was an international bestseller. It won the W. Somerset Maugham Award, the U.S. Book-of-the-Month Club First Fiction Award, and France's Prix des Lecteurs Prix Spécial du Jury, and was shortlisted for the Commonwealth Writers' Prize. Incendiary was also a Washington Post and Economist "book of the year" in 2006 and was made into a major motion picture starring Michelle Williams and Ewan McGregor.
Cleave's second novel, Little Bee,  is published in over 30 countries and has sold more than 1.5 million copies in the U.S. since its publication in 2008. Little Bee was shortlisted for the Commonwealth Writers' Prize, was a New York Times #1 Bestseller and has been on the New York Times bestseller list continuously for 78 weeks in trade paperback. It has been the City Reads selection in several American cities. It was published in the UK under the title The Other Hand, and was shortlisted for the Costa Prize for Best Novel. His most recent novels, Gold and Everyone Brave is Forgiven were published by Simon & Schuster.
Cleave lives in London.
Bibliography
Incendiary (Sceptre, 2009)
The Other Hand (Sceptre, 2009)
Gold (Simon & Schuster, 2012)
Everyone Brave is Forgiven (Simon & Schuster, 2016)