The Invisible Years (Los años invisibles)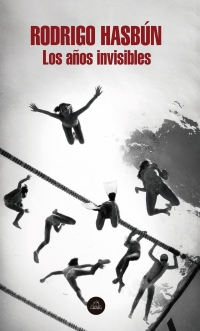 Seventeen-year old Ladislao has an affair with his English teacher, twice his age. His classmate Andrea finds out that she's pregnant and is alone as she seeks
an abortion. Both are about to graduate high school, in the conservative, pre-internet Bolivia of the nineteen nineties. Twenty years later in the United States, a
former friend tries to write their stories. Embroiled in his own personal crises, he's obsessed with the tragic outcome of that last year of high school, and its
lingering impact on their lives.

As they stumble into adulthood, the characters of this heart-wrenching novel are faced with urgent dilemmas and few answers, and don't always know that every action will have lasting consequences.

With great empathy and an impeccable rhythm, THE INVISIBLE YEARS immerses us in the vulnerability and confusion, but also the spontaneity and beauty of late adolescence.
Publisher:
Territories:
World Spanish: Penguin Random House; Italy: Edizioni Sur