The Graces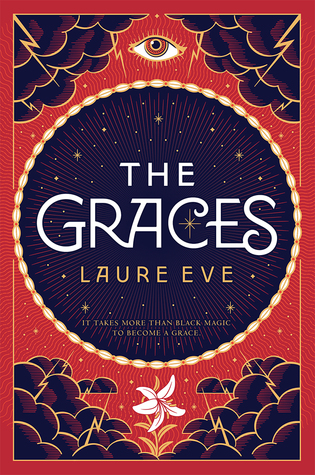 The Craft meets The Secret History in this stunning, utterly gripping young-adult thriller.
A school dominated by three impossibly glamorous siblings: The Graces. Some believe them to be witches, but all, one way or another, are under their spell. Outsider, River, wants to be part of them. She also desperately wants to be a witch. When she is befriended by the Graces' youngest sister, River cannot believe her luck as she becomes drawn into their irresistibly cool inner circle. But all is not as it seems in this mysterious family, and when one of them is found washed up dead on a beach a dark power struggle commences, from which not all can triumph – and there may be more to River than meets the eye…
Laure Eve has written two previous books which were long-listed for the Waterstones Children's Prize and Branford Boase Award. The Graces was shortlisted for the YA Book Prize 2017. It sold at auction to Faber UK and at auction in the US to Abrams. It has also sold at auction in Germany (Fischer FJB), Spain (RBA Libros (Molino), Holland (Van Goor), France (Hachette Jeunesse), Denmark (Carlsen) and Brazil (Editora Record (Galera).
'The Graces demands to be read twice: The first time for the suspense; the second for the subtleties you missed initially. Eve's rich story is about the kind of magic that comes from spells and the kind that comes from those moments when the present feels right and the future full of possibility' New York Times
'A twist in the tale lifts this story beyond the clichés of The Craft; Eve's writing is rich, welcome and brilliantly unexpected' Metro
"Mysterious, beautiful and unnerving, The Graces, like its titular family, will keep you enthralled from beginning to end." Samantha Shannon, author of The Bone Season
"Powerful, deadly and chilling. It's a masterpiece." Melinda Salisbury, The Sin Eater's Daughter
"Everything about The Graces is as magnetic as the North Pole... add to this a series of twists that slowly but surely build to a stunning climax and boy, is this a treat." SFX Magazine
"[A] fun and stunning paranormal pageturner" Buzzfeed (YA Books you have to read this autumn)
"The magic itself remains ambiguous until the plot suddenly grows giant bat wings and flaps into full-on weirdness. The final twist might divide readers, but Eve's writing compels." Financial Times
"This one created a frenzy at auction and is set to take the YA world by storm... told with mesmerising style. Fabulously dark and addictive." The Bookseller, '10 Titles Not To Miss'
"The ending will make readers want to read the entire novel again, immediately, to admire the clues they missed before. Though the facts may be slippery, the prose never is; it's precise, vivid, and immediate. Powerful." Kirkus (starred review)
"Intriguing….Eve keeps the story's speculative elements satisfyingly ambiguous." Publisher's Weekly
"With an unreliable narrator, this book that could be easily described as "Twilight with witches" takes on a whole new dimension." Teen Vogue (best new September YA)
"Fans of Twilight and The Craft will enjoy this mystifying read." Buzzfeed (YA Fall pick)
"A slow burn with a fiery ending in witchy gothic romance... part The Craft, Heathers and The Twilight Zone... the book gets its hooks into you... The ending.... satisfies with an elegant twist." New York Daily News