Deposed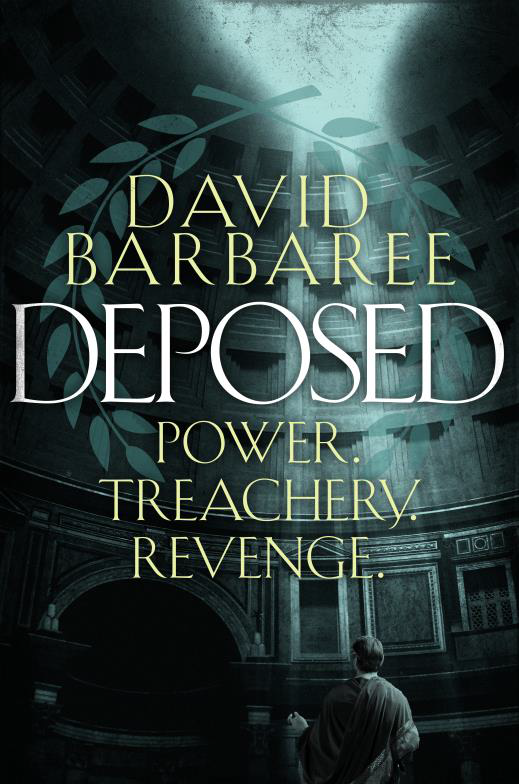 More gripping than Game of Thrones and more ruthless than House of Cards - this a stunning new thriller of power, treachery and revenge.
In a darkened cell, a brutally deposed dictator lies crippled - deprived of his power, his freedom - and his eyes.
On the edge of utter despair, his only companion is the young boy who brings him his meagre rations, a mere child who fears his own shadow. But to one who has held and lost the highest power, one thing alone is crystal clear: even emperors were mere children once.
Ten years later, the new ruler's son watches uneasily over his father's empire. Wherever he looks rebellion is festering, and those closest to him have turned traitor once before.
To this city in crisis comes a hugely wealthy senator from the very edge of the empire, a young and angry ward at his heels. He is witty but inscrutable, generous with his time and money to a leader in desperate need of a friend - and he wears a bandage over his blinded eyes.
The fallen emperor's name is Nero.
But this isn't his story.
With breath-taking scope, intricate, gripping plotting, a stunning cast of characters and a wonderful breadth of historical knowledge, Deposed is a stunning debut novel and first book of a trilogy. It is a book that plays with the slippery nature of history, and explores the man who was loved by the people, despised the Senate, misunderstood, and then finally condemned, by history.
'Outstanding. An extraordinary recreation of ancient Rome. Miss this at your peril' Ben Kane
'This marvelous debut moves backwards and forwards in time to tell the story of Nero's possible and astonishing fate' – Sunday Express
'Barbaree has delivered an extraordinary first novel, impressing with its complex plotting, powerful imagination, strong and authentic characters, and the author's gift for making fiction seem so palpably real. Politics, scheming, corruption, barbarity and betrayal... the best bits of Roman history but with an original new twist!' Lancashire Evening Post
David Barbaree is a lawyer and lives in Toronto. Deposed is the first book in a proposed trilogy to be published by Bonnier Zaffre in 2017.
Other David Barbaree Titles