The Brain is Wider than the Sky: Why Simple Solutions Don't Work in a Complex World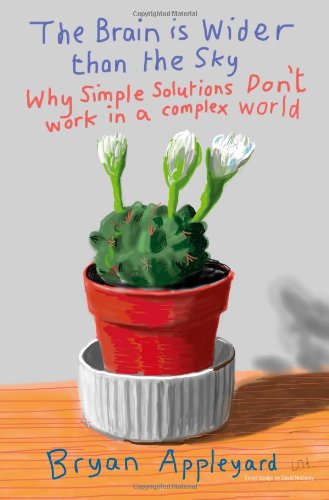 In The Brain is Wider than the Sky, Bryan Appleyard uses a combination of memoir, reportage and cultural analysis to examine a critical moment in our history.
Drawing on his experience as an acclaimed writer on science, new technology and the arts, he charts the tantalizing choices we now face and the questions we should be asking ourselves. The book is a widely informed meditation on the fast-moving technological forces of the present and how they will shape our future and define the priorities of the new machine age.