The Blasphemer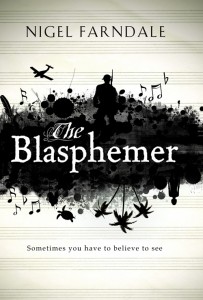 On its way to the Galapagos Islands, a light aircraft ditches into the sea. As the water floods through the cabin, zoologist Daniel Kennedy faces an impossible choice – should he save himself, or Nancy, the woman he loves?
In a parallel narrative, it is 1917 and Daniel's great-grandfather Andrew is preparing to go over the top at Passchendaele. He, too, will have his courage tested, and must live with the moral consequences of his actions.
Back in London, the atheistic Daniel is wrestling with something his 'cold philosophy' cannot explain – something unearthly he thought he saw while swimming for help in the Pacific. But before he can make sense of it, the past must collapse into the present, and both he and Andrew must prove themselves capable of altruism, and deserving of forgiveness.