The Balfour Declaration: The Origins of the Arab-Israeli Conflict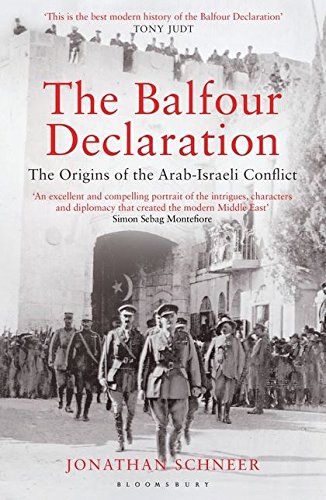 In the middle of the First World War, the British War Cabinet approved and issued a statement in the form of a letter that encouraged the settlement of the Jewish people in Palestine. Signed by the Foreign Secretary Arthur Balfour, the Balfour Declaration remains one of the most important documents of the last hundred years.
Jonathan Schneer explores the story behind the declaration and its unforeseen consequences that have shaped the modern world, placing it in context paying attention to the fascinating characters who conceived, opposed and plotted around it - among them Lloyd George, Lord Rothschild, T.E. Lawrence, Prince Faisal and Aubrey Herbert (the man who was 'Greenmantle'). The Balfour Declaration brings vividly to life the origins of one of the world's longest lasting and most damaging conflicts.