Strega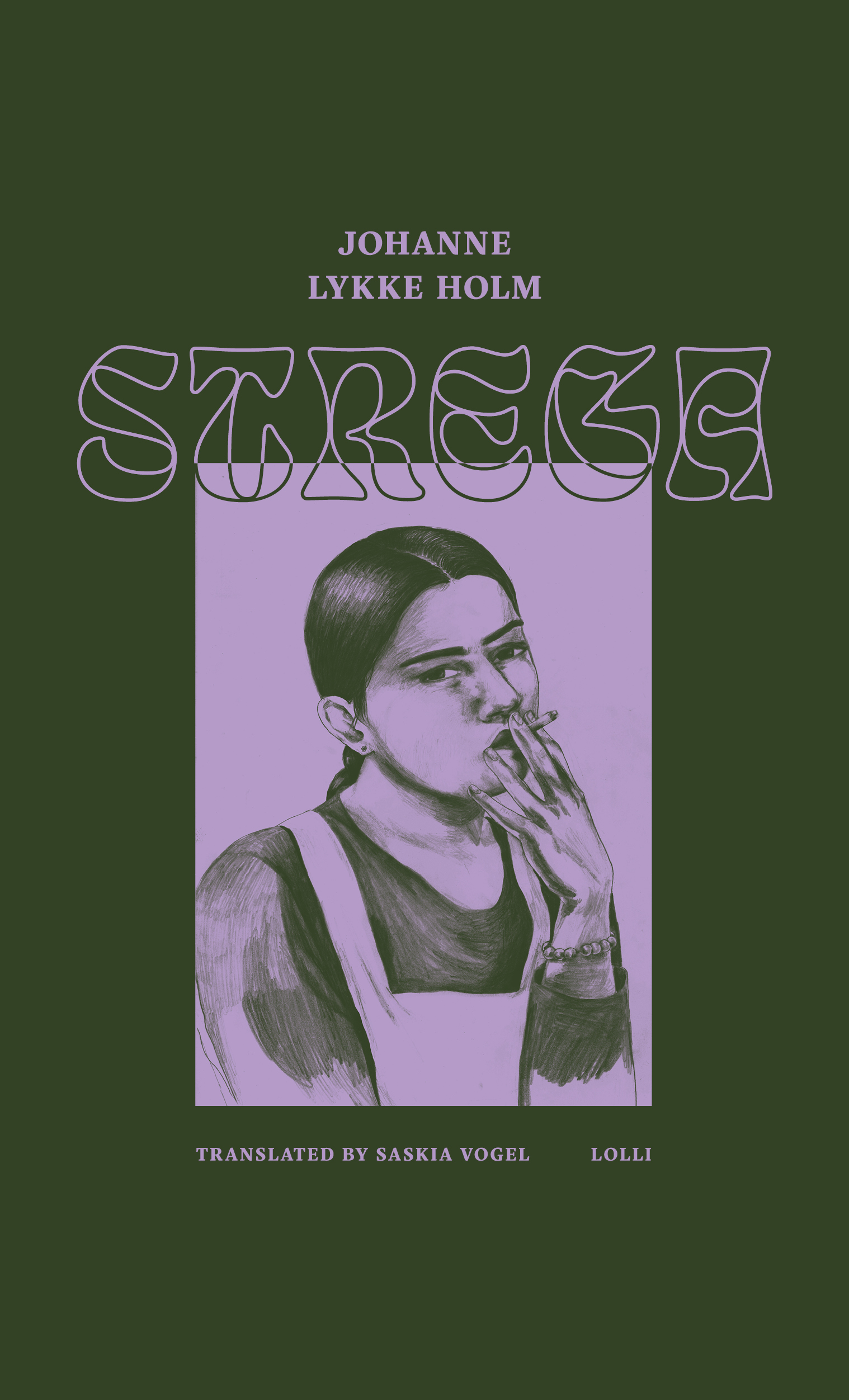 Translated into English by Saskia Vogel
NOMINATED for the 2021 Nordic Council Literature Prize
SHORTLISTED for the European Union Prize 2021
WINNER of an English PEN Award
Powerfully inventive and atmospheric, STREGA is a modern gothic story of nine young women on the cusp of inheriting society's submission to violence, and the age-long myths that uphold it.
With little boxes of liquorice, hairbands, and notebooks in her bag, Rafa arrives at the remote Alpine town of Strega to work at the grand Olympic Hotel. There, she and eight other girls receive the stiff uniforms of seasonal workers and are taught to iron, cook, and make the beds by austere matrons. In spare moments between tasks, the girls start to enjoy each other's company as they pick herbs in the garden, read in the library, and take in the Alpine scenery. But when the hotel suddenly fills with people for a raucous party, one of the girls disappears. What follows are deeper revelations about the myths young women are told, what they are raised to expect from the world, the violence they are made to endure, and, ultimately, the question of whether a gentler, more beautiful life is possible.
A monument to long-dead maids and their shrouded knowledge, Johanne Lykke Holm's luminescent, jagged, and bewitching prose, delivered in Saskia Vogel's incisive translation, resonates like a spell that keeps exerting its powers long after reading.
"Strega is the kind of book Lolita would write if she wrote like Thomas Mann. This book is sprawling with heart-shaped mirrors in wet grass, peach-coloured bedding, neon lights, knives. All the paraphernalia of patriarchal violence. Johanne Lykke Holm is from the school of Fleur Jaeggy and Frank Wedekind, she uses the young women as her stage and transports you to another world, where everything is scenography. As uncompromising and brilliant as she is disturbing, I am forever devoted to the cult of her." - Olga Ravn, author of The Employees
"A novel that consumes, that interrupts its reader's present… Holm's world is one of richness, of allegory, where blood and milk and mold are common, recurring substances, and color is used generously like an impasto painting… [W]hen you close Strega, you continue to feel its presence" – Los Angeles Review of Books (US)
"[A] stylish and spellbinding gothic debut… Punchy, rhythmic sentences capture the mixture of boredom and anticipation that permeates their work… Readers won't be able to turn away from this gorgeous and captivating work." –  Publisher's Weekly (US)
'This is a sensuous tale of violence. Holm conjures a world of heady scents that is both supernatural and hyper-real [and] delivers a book that whispers a dark truth felt by many women' – The Spectator (UK)
"Lykke Holm has written a cinematic novel of destruction that inhabits the borderland between The Virgin Suicides, The Grand Budapest Hotel, Suspiria and Melancholia.
The story is filled with romanticist, esoteric moods that are so sharply portrayed that each and every sentence shines like a jewel in a textual night rich with symbolism."
– Aftonbladet (Sweden)
"The text is a treasure to explore. No one can fail to see its beauty. [...] [Strega is] a shield of 179 pages. And behind it? A slow-acting poison. A spell, a rite of passage, a black diamond."
– Göteborgs-Posten (Sweden)
'If you love Dario Argento's SUSPIRIA you will love STREGA. Mystery hovers, anxiety thickens, visions are superimposed on a muffled reality. Here and there, sentences thrown on the page like Tom Thumb's pebbles reveal the writer's project: writing about violence, speaking of the threat, but also celebrate the senses, which alert us to danger'
- Elle Magazine (France)
'There are echoes of THE HANDMAID'S TALE in this novel which disconcerts the reader through its poetic and incantatory style and by the diffraction of its interpretations'
- L'Obs (France)
"It is easy to see why STREGA was Nominated for the Nordic Council's Literature Prize, there is something that feels particularly clear-sighted in this dark adventure where all sorrows are taken in advance, that feels.  It overturns every classic idea we have of what constitutes a good life" – Information (Denmark)
Not Faking Utopia is a film portrait of Johanne Lykke Holm with images of paintings by Ida Sønder Thorhauge who painted the cover for the German edition of Strega.
Not Faking Utopia is a film by Ann Kathrin Doerig.
Director of photography, sound & post production by Benedikt Schnermann.
With music from Tom Hessler.
German subtitles by Cora Lorbeer.
Graphic design by Marco Jann.
Thanks to our friends at AKI-Verlag for allowing us to share the video here.
Publisher:
Albert Bonniers
Territories:
Bulgaria: Perseus Publishing House; Denmark: Gads Forlag; France: La Peuplade; Germany: AKI/Kampa Verlag; Hungary: Polar Egyesület; Italy: NN Editore; Macedonia: Antolog Books; The Netherlands: Uitgeverij Oevers; Poland: Pauza; Turkey: Livera Yayinevi; UK: Lolli Editions; US/Canada: Riverhead