Sister Crazy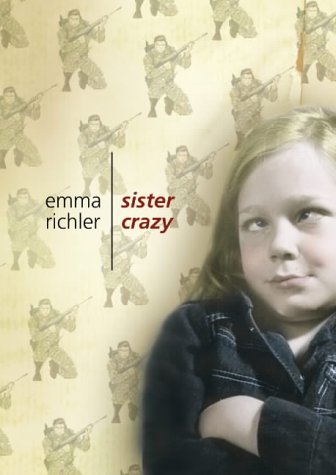 A wickedly smart and funny novel about growing up in a close-knit family.
Emma Richler charts the capricious course of Jemima Weiss, a deeply lovable but haunted young woman, as she navigates life in a sprawling, eccentric family.
Jemima Weiss grew up with a special feeling for Action Man, American Westerns, the Knights of the Round Table, bagels with cheddar on the top and, above all else, her family: her rumpled father, glamorous mother and four remarkable siblings. Now grown into a worldly yet deeply troubled woman, Jem reflects on her days as a young girl, even as she struggles not to be engulfed by the present.
An edgy and deeply funny account about growing up in a close-knit family, and the difficulties of breaking away; or rather, of making oneself break away from the security of the family bonds.
An extraordinarily brilliant piece of writing. Emma Richler has chosen to tell a classic tale, one which writers often cut their teeth on, but the voice and the style she brings to this novel is simply astonishing. The combination of ingenious comedy and absolutely devastating bombshells of detail makes this book a rare thing indeed.
This author comes with a pedigree – she is the daughter of Mordecai Richler, great man of Canadian letters.
Territories:
Dutch: Uitgeverij Podium bv (Netherlands), English: HarperCollins Publishers, English: Pantheon, French: Editions de L'Olivier, German: DuMont Literatur und Kunst Verlag GmbH & Co. KG