Emma Richler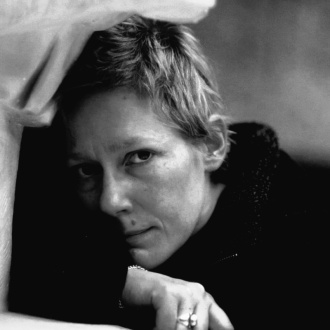 ©
Emma Richler was born in England in 1961, the middle child of five. She attended a convent school in London until 1972, when the family relocated to Quebec, where her father, Mordecai Richler, and her mother, Florence Wood, were born.
In Montreal, she attended a French convent school and later studied French literature at the University of Toronto and the Université de Provence in Southern France. Unlike her four siblings – all of whom have careers in media–she trained in the theatre, studying at the Circle in the Square in New York. Richler was an accomplished actor for over a decade, working in Canada at the Young People's Theatre in Toronto and at Stratford, and later in the UK, appearing in various plays and television and radio dramas.
In 1998 she decided to give up acting to turn her attention to writing full-time. With full support and encouragement from her father, she completed her first book, Sister Crazy, a collection of related short stories. Published in 2002, it garnered high praise, became a bestseller, and was recognized by literary-prize juries on both sides of the Atlantic.
Only three and a half weeks after finishing Sister Crazy, Richler began writing her first novel, Feed My Dear Dogs, which was published in 2005. Feed My Dear Dogs was a national bestseller and was described by many reviewers as one of the best books of the year.
Emma's third novel Be My Wolff was published by Knopf in February 2018 and was heralded by Garth Risk Hallberg  (author of City on Fire) as "Erudite, sexy, richly textured. and packed with delights. Like Salinger's Glass Family or Wes Anderson's Tenenbaums, the Wolff siblings seem to crash in on the terrestrial world from some more eccentric orbit."