Rapture's Road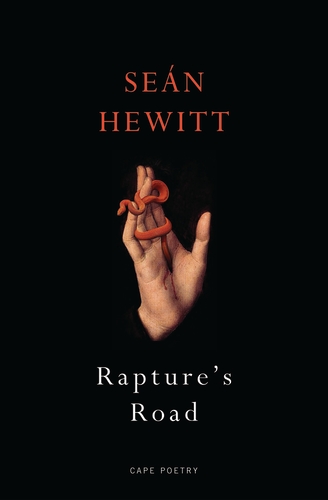 The second poetry collection from the author of All Down Darkness Wide and the winner of the 2022 Rooney Prize

'He's an exquisitely calm and insightful lyric poet'
MAX PORTER, author of SHY

'Nothing seems beyond him'
SUNDAY TIMES

This is a haunted journey through love, loss and estrangement. As the mind wanders and becomes spectral, these poems forge their own unique path through the landscape. The road Hewitt takes us on is a sleepwalk through the nightwoods, a dream-state where nature is by turns regenerated and broken, and where the split self of the speaker is interrupted by a series of ghosts, memories and encounters.

Following the reciprocal relationship between queer sexuality and the natural world that he explored in Tongues of Fire, the poet conjures us here into a trance: a deep delirium of hypnotic, hectic rapture where everything is called into question, until a union is finally achieved - a union in nature, with nature.

A threnody for what is lost, a dance through apocalypse and rebirth, Rapture's Road draws us through what is hidden, secret, often forbidden, to a state of ecstasy. It leads into the humid night, through lethal love and grief, and glimpses, at the end of the journey, a place of tenderness and re-awakening.