Raj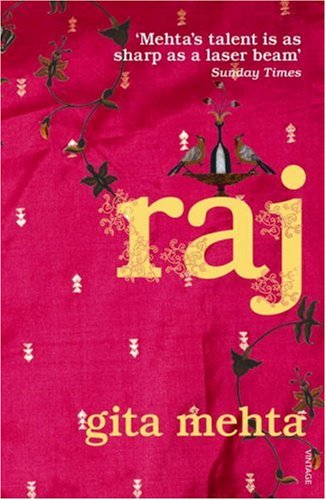 Born a princess of the Royal Household of Balmer, Jaya Singh is torn between the traditions of her upbringing and the ideals of the Mahatma, as India draws inexorably towards the bloody struggle for independence from the British Raj.
To fulfil her role as the guardian of the people, Jaya must first win her own freedom - then lead her kingdom through treacherous changes of history to the moment when palace and country will triumph over destiny.
Grounded in details of ancient royal tradition and Hindu ritual, Jaya's story counterpoints a vanished way of life against the complex political realities involved in the passing of the Raj and the birth of the modern nations of India and Pakistan.
Territories:
Dutch: Rainbow Pocketboeken, Dutch: Wereldbibliotheek (N/L), English: Jonathan Cape, French: Editions Pierre Belfond (France), French: Le Livre de Poche (France), German: Suhrkamp Verlag, Hungarian: Ulpius-Haz, Portuguese: Companhia Das Letras, Portuguese: Editora Ulisseia Limitada, Spanish: Anagrama (Spain), Spanish: Circulo de Lectores, S.A.