Perfidious Albion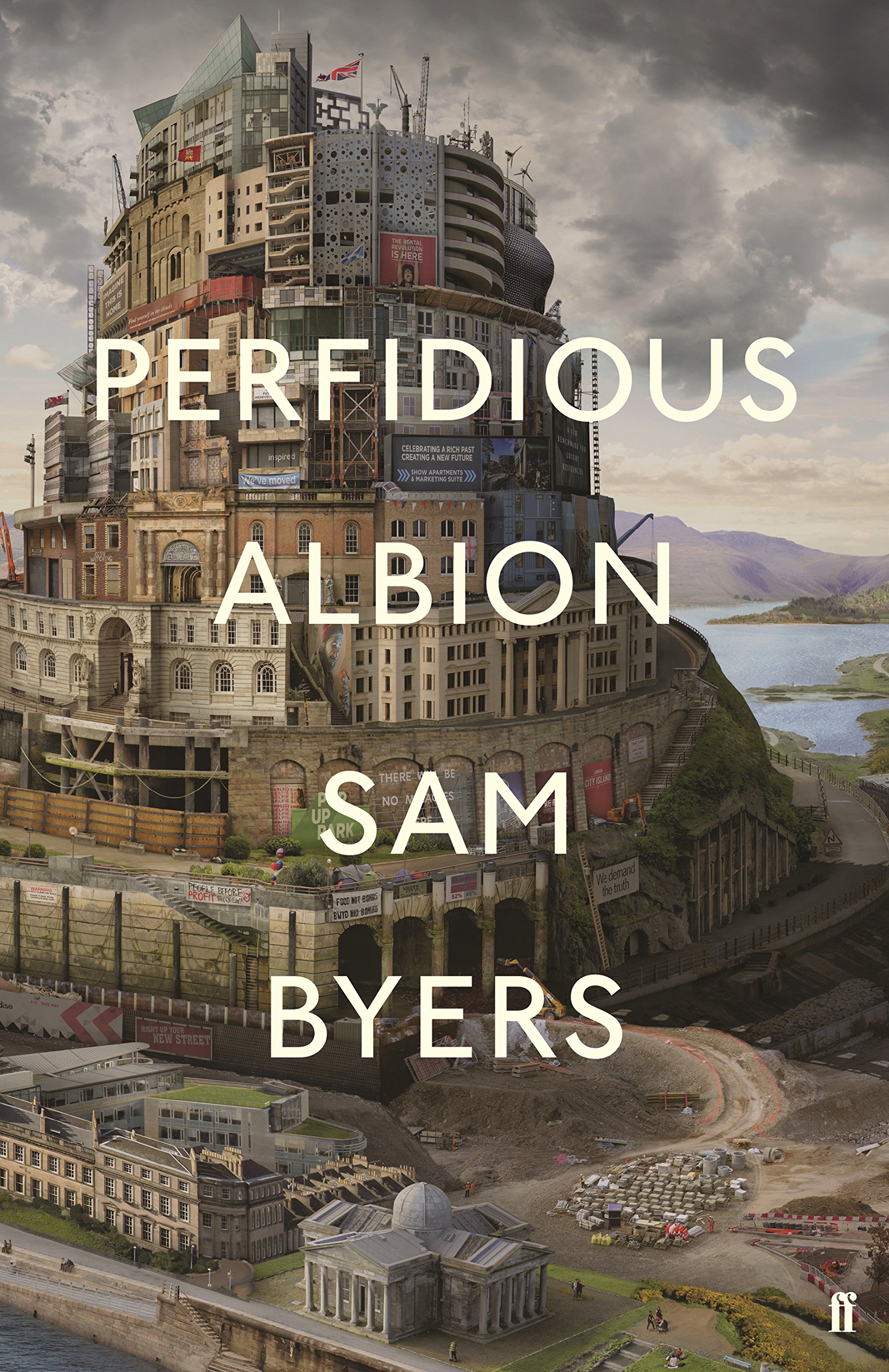 Welcome to Edmundsbury, a small town in England, some time in the recent future. Brexit has happened and is real. Fear and loathing are on the rise. Grass-roots right-wing political party England Always are fomenting hatred. The residents of a failing housing estate are being cleared from their homes. A multinational tech company is making inroads into the infrastructure. Just as the climate seems at its most pressured, masked men begin a series of 'disruptions', threatening to make internet histories public, asking the townspeople what don't you want to share? As tensions mount, lives begin to unravel.
Jess Ellis's research into internet misogyny pushes her relationship with her over-exposed opinion columnist boyfriend Robert Townsend to breaking point. Robert's championing of the inhabitants of the threatened estate begins to erode the edges of his fragile idealism. Local England Always politician Hugo Bennington finds his twisted loyalties catching up with him. At the nearby tech park, behind the utopian rhetoric, Trina James finds that something is dangerously amiss.
A controversial tweet; a series of ill-judged thinkpieces; a riot of opinions. Suddenly Edmundsbury is no longer the peaceful town it has always imagined itself to be. Things are changing. No-one is quite who they appear. The future has arrived, and it is not what anyone imagined.
"The best book about British politics I have read in some time" - John Harris
"A mordant, needle-sharp satire" - Jonathan Coe
"Furiously smart . . . both a rollicking farce of political exhaustion and social collapse, and a subtle investigation into the slippery, ever-evolving relationship between words and deeds." - The Guardian
"Dizzying . . . Crackling with zeitgeisty energy . . . Byers makes twisty entertainment out of a timely wake-up call about shiny new technologies and the age-old interests they serve." - The Observer