Idiopathy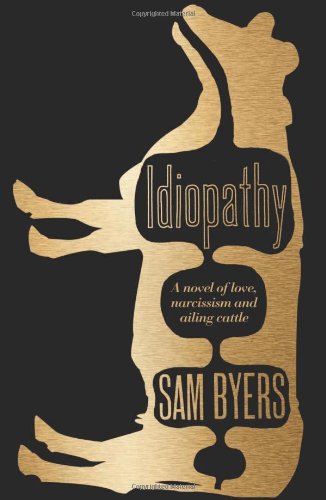 This bitterly humorous debut is a novel of love, narcissism, and ailing cattle.
Katherine has given up trying to be happy. Her cynical wit repels the people she wants to attract, and attracts the people she knows she should repel. Her ex Daniel, meanwhile, isn't sure that he loves his new girlfriend. But somehow not telling her he loves her has become synonymous with telling her that he doesn't love her, meaning that he has to tell her he loves her just to maintain the status quo.
When their former friend Nathan returns from a stint in a psychiatric ward to find that his mother has transformed herself into bestselling author and Twitter sensation 'Mother Courage' – Katherine, Daniel and Nathan decide to meet to heal old wounds. But will a reunion end well? Almost certainly not.
Both scathing invective on a self-obsessed generation and moving account of love and loneliness, 'Idiopathy' skewers everything from militant environmentalists to self-help quackery and announces the arrival of a savagely funny talent.
Savagely brilliant . . . Brimming with comic brio and nuanced psychological insight, Idiopathy signals the arrival of an exciting new talent. Byers is brilliant at capturing the inadequacies of a generation so conceited that that even their attempted altruism is self-serving and insubstantial - David Annand, The Sunday Telegraph
Scabrously funny, beadily vigilant and often piercingly perceptive, [Byers] not only mercilessly trains a magnifying glass on broken relationships, but also skillfully refracts his snappy prose in such a way as to burn a hole in his characters' self delusions - Trevor Lewis, The Sunday Times
Laced with satirical verve . . . this is a savagely funny debut from a gifted, cynical new voice - Joseph Charlton, The Financial Times