Paper Butterfly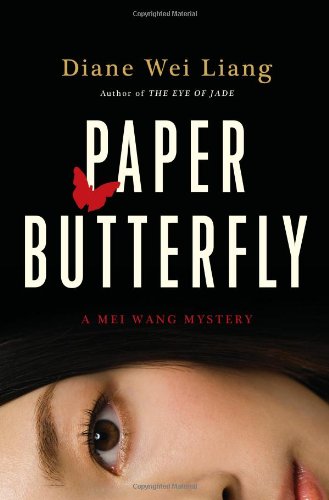 Modern-Day Beijing. Mei Wang, 31, lives and works as a private detective in China's capital city. After her resignation from the Ministry for Public Security, Mei saw her status drop swiftly in the eyes of her former colleagues, her TV-star sister, and even her mother. But sharp, intuitive Mei has taken her valuable experience and her insider knowledge of the police and city politics and set herself up as a successful private investigator. Now, with her own car, her own business, even a male receptionist to reflect her well-to-do status, Mei Wang is ensconced in her own little corner of the biggest city in China.
When Mei receives a call from the chief executive at Guanghua Record Company, she learns that one of Mr. Peng's top starlets -- the beautiful pop star Kaili -- has been missing for four days. Mei must find the starlet while keeping up the record company's façade that nothing is amiss. Though Kaili is a piece of Mr. Peng's moneymaking machine, Mei learns that she is also a troubled, mysterious young woman whom no one really knows. The discovery of a secret stash of letters in Kaili's apartment sets Mei on an investigation that will take her back to a troubled past that belongs not only to Kaili, but to the entire nation.
Meanwhile, in Gansu Province, a work camp laborer named Lin is finally released from eight years of forced labor on the outskirts of civilization. He angrily remembers the betrayal that cost him his youth and his sweetheart, who was torn from his life when he was sent to the work camp.
As Mei tries to retrace Kaili's steps, so does Lin retrace his own past...and he carries a secret to the case that no one would ever expect.
Paper Butterfly, the second mystery featuring private detective Mei Wang, is as beautiful and lyrical as it is eye-opening.
Publisher:
Simon & Schuster
Territories: