Netherland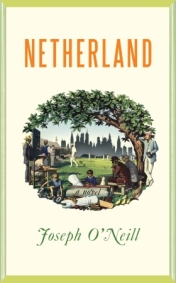 Netherland is a critically acclaimed novel by Joseph O'Neill. It concerns the life of a Dutchman living in New York in the wake of the September 11 attacks who takes up cricket and starts playing at the Staten Island Cricket Club.
'It's about after 9/11, a guy - his family leaves him and he takes up cricket in New York. And it's fascinating. It's a wonderful book, although I know nothing about cricket.' - Barack Obama
Netherland is a novel of belonging and not belonging, and the uneasy state in between. It is a novel of a marriage foundering and recuperating, and of the shallows and depths of male friendship. With it, Joseph O'Neill has taken the anxieties and uncertainties of our new century and fashioned a work of extraordinary beauty and brilliance.