After Kathy Acker, A Biography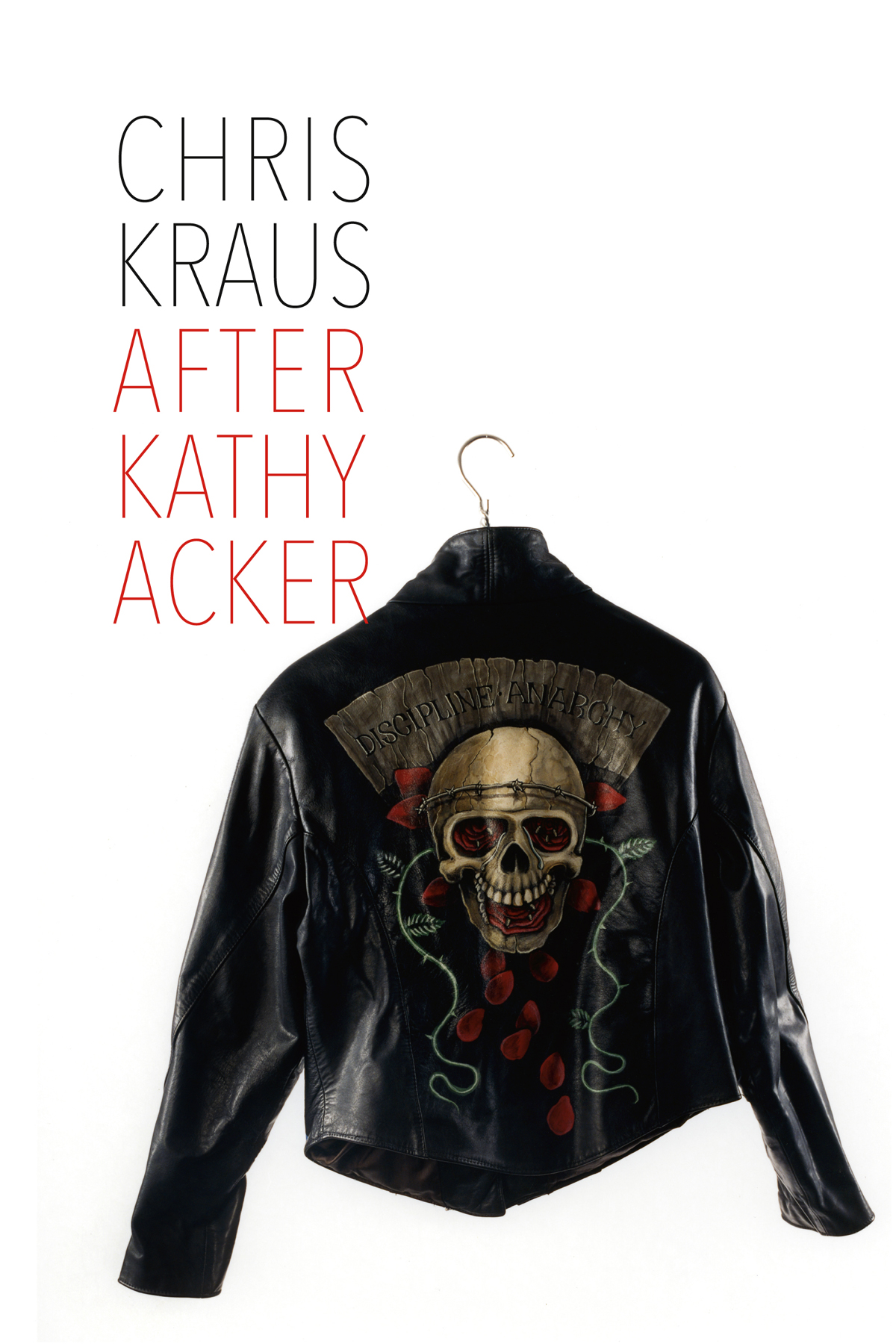 Kathy Acker: Rich girl, street punk, scholar, stripper, victim, media-whore ... and cultural icon.
The late Kathy Acker's legend and writings are wrapped in mythologies, many of them created by her. Twenty years after her untimely death aged just 50, Acker's legend has faded, but her writing has become clearer.
A few years ago, the writer Chris Kraus, author of I Love Dick, found that her own experiences were becoming more and more like Kathy's. She began writing about Acker 'through the distance, but with this incredible frisson of feeling that often I could write "I" instead of "she."'
This is 'literary friction': The first fully authorised biography of the avant-garde writer Kathy Acker, by the woman who arrived on the scene straight after her, who shared some of her boyfriends and friends, and her artistic ambitions
Using exhaustive archival research and ongoing conversations with mutual colleagues and friends, Kraus traces the woman behind the notorious novels, and places her at the centre of a kaleidoscopic artistic world.
The path of the female artist. Is hell.
Chris Kraus's veracious and intricately structured portrait rouses and stirs as it documents in meticulous and fascinating detail the life, work and body of Kathy Acker and what it takes to a become a 'great writer as countercultural hero. Viv Albertine
This is a gossipy, anti-mythic artist biography which feels like it's being told in one long rush of a monologue over late-night drinks by someone who was there. Sheila Heti
Territories:
US: SEMIOTEXT(E) UK: Allen Lane / PRH