Invasion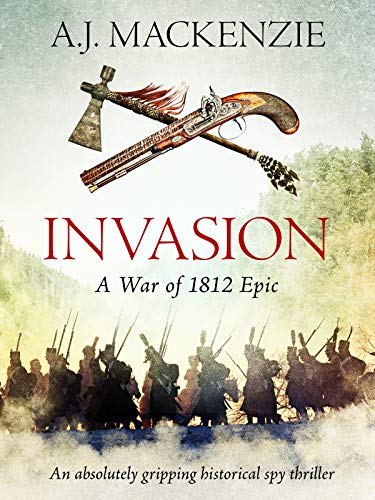 May 1813. Under covering fire from their navy on Lake Ontario, U.S. troops storm ashore at Niagara. Captain John MacLea and his reformed company of militia fight desperately but they and the other defenders are overwhelmed and forced to retreat.
The American force is mightier than it has ever been, spearheaded by Colonel Peter Beauregard, a ruthless spy-master, and James Boydell, a Canadian captain, former friend of MacLea's, and traitor to his country.
As the invading army closes in, and with no time left, the hope of an entire army, and all of its men, rests on the shoulders of the most unexpected of people. Failure is not an option. They must succeed, or face total defeat.
A brutal, moving action-adventure thriller, steeped in intricate historical research, perfect for fans of Adrian Goldsworthy, Bernard Cornwell and Simon Scarrow.