Impossible Goodbyes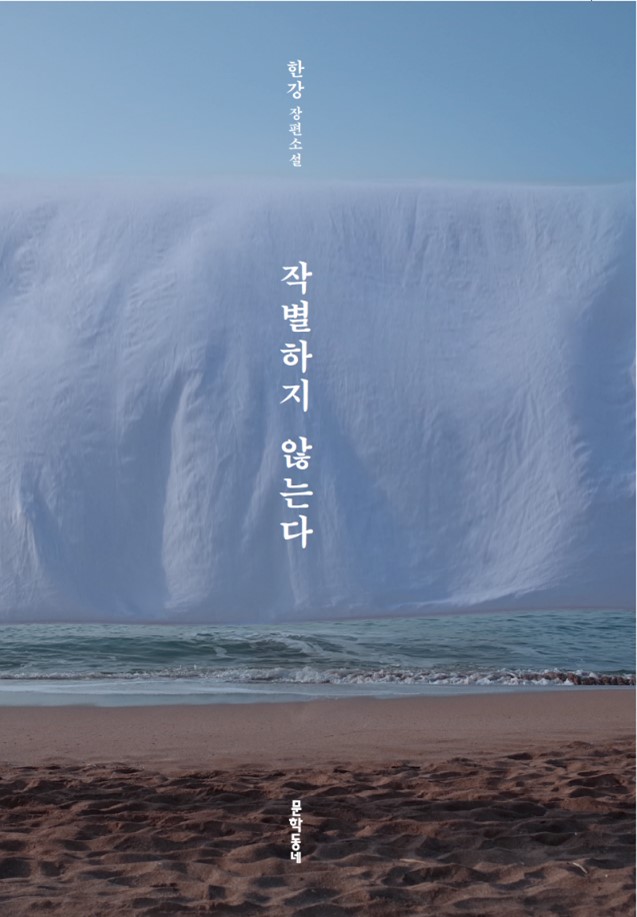 Winner of the Prix Medicis Etranger 2023
Finalist of the Prix Femina Etranger 2023
Shortlisted for the Prix des Inrockuptibles 2023


Being translated into English by Emily Yae Won and Paige Morris
Like a long winter's dream, Han Kang's new novel takes us on a journey through contemporary South Korea and its painful history.
One morning in December, Gyeongha receives a message from her friend Inseon. Inseon tells her that she is in hospital in Seoul and asks her to come and see her without delay. The two women have not seen each other for over a year, when they spent a few days together on Jeju Island. Inseon lives there and, the day before their reunion, she cut off two of her fingers whilst chopping wood. She was found by neighbours who  arranged for her to be flown back to the mainland for emergency surgery. The operation went well, and her index and middle fingers were sewn back on, but Inseon's white parrot didn't make the trip with her and is in danger of dying if it isn't fed by the end of the day. Bedridden, she asks Gyeongha to do her a huge favour and take the first plane to Jeju to save the bird.
Unfortunately, a snowstorm hits the island just as Gyeongha arrives. She has to get to her friend's house at all costs, but the icy wind and the snow slow her down just as night begins to fall. She wonders if she'll make it on time to save Inseon's bird and if she will survive the terrible cold that envelops her a little more with every step. Little does she know that a far worse nightmare awaits her at her friend's house. Meticulously compiled, Inseon's family history is everywhere in the building she is trying to reach, archives gathered by the hundreds to document one of the worst massacres Korea has ever known - 30,000 civilians murdered between November 1948 and early 1949 in an attempt to quash a Communist uprising.
Impossible Goodbyes is a hymn to friendship, a tribute to the imagination, and above all a powerful indictment of oblivion. These beautiful pages are much more than a novel; they bring to light a traumatic memory that has been buried for decades.
"Han Kang. Behind these two syllables lies a novelist in the image of her latest translated work, Impossible Goodbyes: fine, precise prose, with a poetry that willingly plunges into the fantastic, but sufficiently complex to conceal, beneath its praise of dreams and the imaginary, an implacable depiction of human cruelty."
– Le Monde
"The novel exudes Han Kang's unique sensitivity—rich and poetic senses, quiet phrases, and thorough investigation of historical events."
– YTN
"With thorough coverage, serene voices, poetic sensitivity, Han Kang gives us beautiful stories and sentences."
– Chosun Ilbo
"In the images of calmly descending snow between light and darkness, the book tells the silent fight of living the time after the massacre."
– Kyunghyang Shinmun
"The book reveals inhumanity and violence in human society, and also an ongoing pursuit and struggle for the love towards life and people. Sophisticated and beautifully written, Han Kang lets us face the historical tragedy in her powerful narrative."
– Maeil Business News Korea
Territories:
Arabic: Dar Tashkeel; Brazil: Todavia; China: Beijing Xiron; Czech Republic: Euromedia; Denmark: Gads; Finland: Gummerus; France: Grasset; Germany: Aufbau; Italy: Adelphi; Japan: Hakusuisha; Netherlands: Nijgh & Van Ditmar; Norway: Pax; Poland: Foksal; Portugal: Dom Quixote; Russia: AST; Spain: Penguin Random House; Sweden: Natur och kultur; Taiwan: Azoth; Turkey: April; UK: Hamish Hamilton; US: Hogarth