How to Kidnap the Rich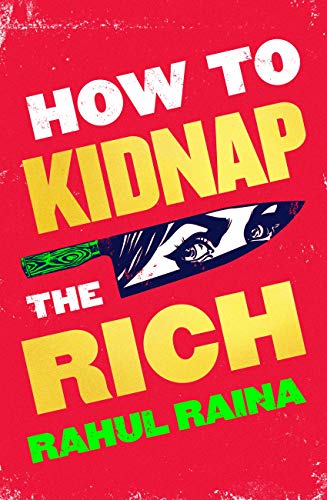 Ramesh Kumar takes exams for the sons of India's elite. It's a well-paid but boring existence, and once in a while he gets beaten up. His life changes when he accidentally comes top in India's all important university entrance exams. His client becomes rich and famous and Ramesh blackmails himself along for the ride. Unfortunately, that ride soon becomes a maze of kidnaps, double-crosses and corruption. And along the way we get to see an India unlike any other, from the ultra-rich to the very bottom rungs.
'Rahul Raina's voice crackles with wit and the affecting exuberance of youth. His ripping good story grabs you on page one and doesn't let go, taking you on a monstrously funny and unpredictable wild ride through a thousand different Delhis at top speed.  How To Kidnap the Rich roars with brilliance, freshness and so much heart.'  Kevin Kwan, author of CRAZY RICH ASIANS
'Part crime novel, part satire on modern India and told with authenticity, razor-sharp wit and a biting turn of phrase, Rahul Raina's How to Kidnap the Rich is a book I've been waiting a long time for. I can't remember the last time I read such an assured debut. Raina writes like he's been doing this all his life. Ladies and gentlemen, it's time to welcome a new star to the world of international crime fiction.' Abir Mukherjee, author of A RISING MAN
Daily Mail books to look forward to in 2021: 'has already been optioned by HBO.., it will appeal to fans of Parasite and Crazy Rich Asians'
Stylist books to look forward to in 2021: 'a rollercoaster of a read, this is going to be big'
Cosmopolitan books to look forward to in 2021: 'A hugely entertaining and unique debut that satirically dissects India's inequalities'.