How to Be Bored (The School of Life)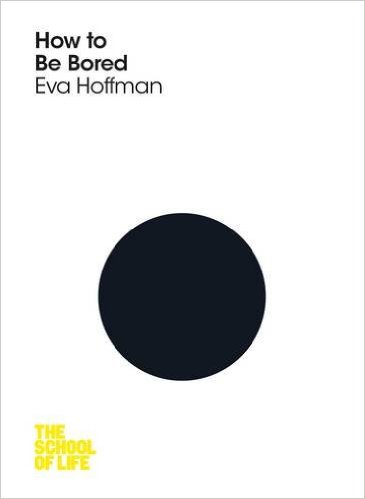 Lethargic inactivity can be debilitating and depressing; but for those living in the modern world, the pendulum has swung far in the other direction. We live in a hectic, hyperactive, over-stimulated age. Excessive busyness and overfilled schedules are the norm, as are their effects on our mental and emotional lives. How might we address and counter such problems, for the sake of experiencing our lives more fully?
In How to Be Bored, Eva Hoffman explores the importance we place on success, high level function, effectiveness and alertness in today's competitive society. In a world where it is almost impossible to be idle, she draws upon lessons from history, literature and psychotherapy to help us embrace boredom and find meaning in doing nothing - to appreciate real reflection and enjoy the richness of our inner and external lives.