You Don't Have to Live Like This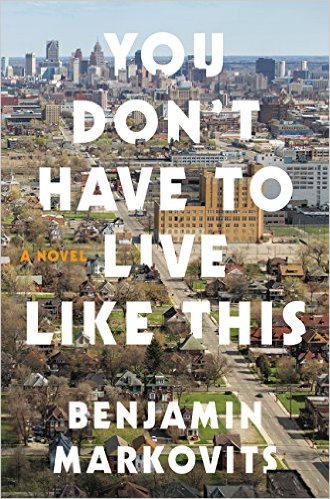 Greg Marnier, Marney to his friends, has a story to tell about leaving a job he didn't much like and what happened to him when he moved to Detroit, Michigan, in 2011, where an old friend had a big idea about real estate and the revitalization of a once great American city. It's a story that involves a fistfight between two friends, an act of vigilante justice, a racially charged trial, a love affair with a colleague, a game of three-on-three basketball with the president of the United States and the money-soaked real estate project itself.
Cut out of six hundred acres of emaciated Detroit, the development is described by Marney's billionaire buddy from Yale, Robert James, the plan's creator, as the "Groupon model for gentrification." Everyone else calls it "New Jamestown." Marney used to live there before Robert himself asked him to leave. This is the story of what went wrong.
You Don't Have to Live Like This is the breakout novel from the "fabulously real" (The Guardian) voice of the only American included in Granta's Best of Young British Novelists. Using the framework of our present reality, Benjamin Markovits blurs the line between the fictive and the fact-based, and teases out an otherwise invisible current running through American politics, economics and society that is waiting to explode.
Territories:
Christian Bourgois Editeur: French 66th and 2nd: Italian