Checkout 19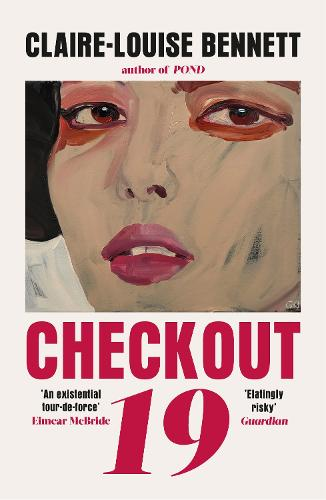 'We read in order to come to life.'

With fierce imagination, a woman revisits the moments that shape her life; from crushes on teachers to navigating relationships in a fast-paced world; from overhearing her grandmothers' peculiar stories to nurturing her own personal freedom and a boundless love of literature.

Fusing fantasy with lived experience, Checkout 19 is a vivid and mesmerising journey through the small traumas and triumphs that define us - as readers, as writers, as human beings.
'This is her new book to shake the world anew' Sebastian Barry

'Mesmerising, whip-smart, full of genius . . . It is also very funny' Elaine Feeney

'Her voice is all her own' Anne Enright
'An existential tour-de-force' Eimear McBride
'Elatingly risky' Guardian
Territories:
Argentina: Eterna Cadencia Libros; Brazil: Companhia Das Letras; China: Archipel Press; Denmark: Turbine Forlaget; France: Editions Gallimard; Germany: Luchterhand Literaturverlag; Italy: Bompiani; Netherlands: Koppernik Uitgeverij; Norway: Pelikanen forlagAS; Spain: Malas Tierras Editorial; Sweden: Wahlstrom & Widstrand; Turkey: Turkuvaz Haberlesme ve Yayinclic A.S.